Vocal Remover
Instantly remove vocals from any song with AI-based technology. Free to extract acapella, accompaniment, or instrument tracks with high quality online.


*Exciting News: We've just launched an AI Royalty-free Music Generator ↗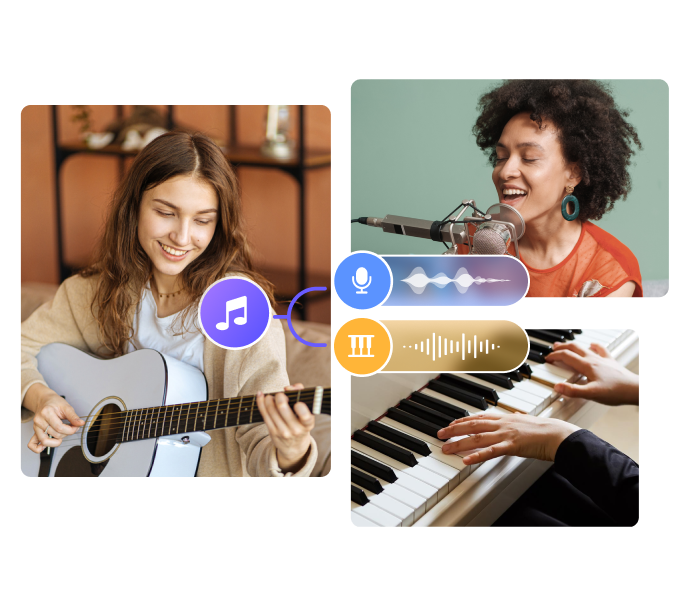 How to Use Vocal Remover Online
Media.io is a mature voice remover that helps you remove background music or vocals in any audio files. You only need 3 simple steps to achieve.
2. Remove Vocal from Music
Our AI algorithm will automatically separate
vocals from music in a few seconds.
3. Download Extracted File
Preview and save the extracted karaoke
instrumental track or vocal track.
Why You Remove Vocals from a Song?
Vocal removal can be used in many aspects. If you are a karaoke fan, a personal singer, a video editor, or a vlogger, you need clear background music without other voices mixing it, or you only need to preserve the environment sound in a noisy audio clip or extract vocal sound. Media.io vocal remover can do it!



For singers
"I am ready to participate in 'The Voice'. This vocal remover tool helps me practice singing at home. The music quality feels like in the program scene."
For video creators
"I remove the vocals from a song and put my own lyrics instead, and that's how I create prank videos. My followers love them. I will use this vocal remover to make more cool videos."
For music producers
"Do you know how I get the hook of a song? I extracted vocals from a song and just listened to the accompanied band. Can you believe the spark just came out of my mind? Amazing!"
Why Choose Media.io Vocal Remover?
Ultra Speed to Make Karaoke
This free karaoke maker performs a one-step process to separate vocals from a song at high speed. You can enjoy the karaoke feast wherever you are.
AI Capabilities Embedded
Our powerful AI is well trained to understand how to accurately extract voice or music from your original song. Sure enough, it is professional and reliable.
Incredible Audio Output Quality
The audio extractor is also dedicated to outputting high-quality music lyrics or vocals. The original quality is absolutely guaranteed.
Support Popular Audio/Video Formats
The online instrumental maker supports a wide range of music formats, like MP3, WAV, OGG, M4A and video formats, like MP4, MOV, MKV.
Cover Multiple Scenarios
Make Karaoke-style music or split vocals for relaxation, festival entertainment, music production, video making, and much more. It's free to use.
More than Vocal Cleaner
After removing vocals, you can also easily combine any audio track and convert audio to video with other audio features. You can use the extracted audio files for further use.
Vocal Remover at Everywhere with Endless Possibilities
On Media.io Vocal Remover, whether you are a karaoke lover or music producer, you can quickly separate vocals from instrumentals without losing quality.
Enjoy Karaoke at Home
Everybody loves singing to his favorite tunes. That's especially true if you're a creator on platforms like TikTok, Likee, and Snapchat. With Media.io Vocal Remover, you can easily remove lyrics from a song and use it to perform karaoke online or offline at home.
It's super simple to do that. Just upload your music file on the Vocal Remover, and the AI-powered function will do all the heavy lifting. This online karaoke maker is the best way to get the instrument track.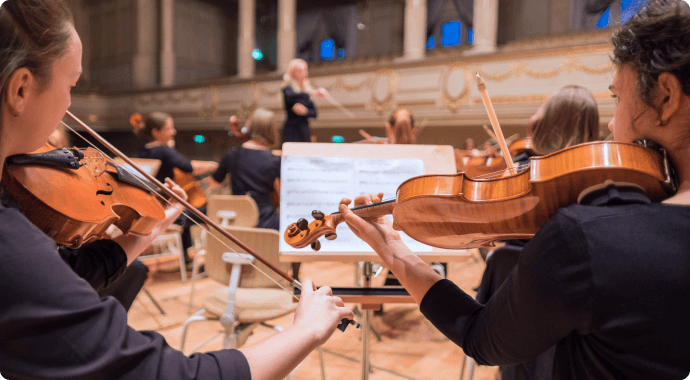 Create Instrumental Music for a Big Event
Instrumental music is purely made of bass, piano, drums, guitar, etc. With that said, sometimes, you may look to make a song instrumental for that upcoming event. This can be instrumental wedding songs, happy birthday instrumentals, instrumental for an anniversary party, subtle background music for a conference, etc.
Whichever the case, use this instrumental maker online to extract instrumentals from songs quickly and easily.
Make Soft Music to Relax
According to multiple studies, relaxing instrumental music has lots of benefits. The National Center for Biotechnology Information says instrumental music releases stress and tension. Some research also claims that instrumental is the best music for studying because it improves creativity.
So, erase voices from music using Media.io Vocal Remover to enjoy these benefits from soft music and many more.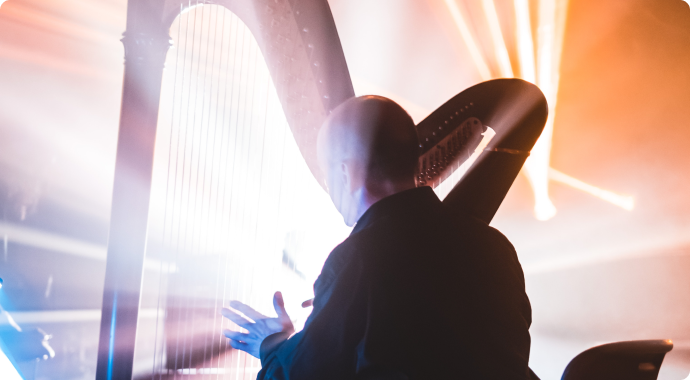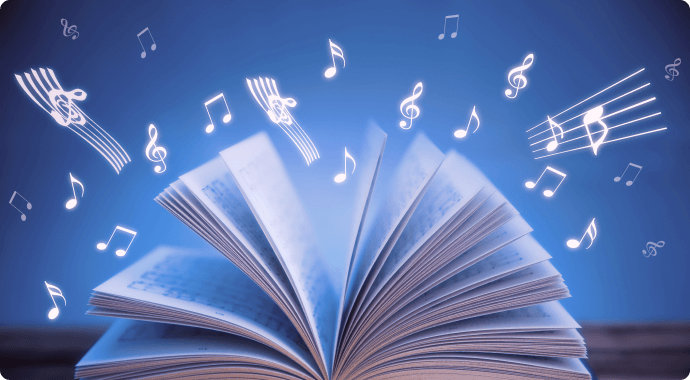 Extract Vocals or Instrumentals for Creative Expression
Are you a musician who's looking to create a remix for your favorite song? Then, this acapella remover will come in handy. With it, you can remove a voice from a song and use the remaining instrumental in singing your own custom lyrics.
In addition, this music vocal remover can remove vocals from any video or audio format. Simply load your file on the vocal remover and download the instrumental file.
Not just a Vocal Remover
With Media.io, you can not only remove vocals from your favorite song but also visualize your music, remix the song, find the bpm of a song, change the pitch, etc. Your music journey just started here!
FAQs of Vocal Remover
1. How to separate vocals from music?

Separating vocals from music on Media.io online tool is a straightforward task. Here are the steps:
Step 1. Run Media.io Vocal Remover and then tap Upload to load the music file.
Step 2. The AI-powered system will immediately separate vocals from instrumentals.
Step 3. Find the vocals file and download it for offline playback. That's it!

2. What is the best vocal remover?

Several programs claim to help users enjoy Karaoke-style music by isolating vocals or instrumentals from songs, such as Vocalremover.org and AI Vocal Remover. They are some of the best in the business.

But now, Media.io AI Vocal Remover is also among the best for the following reasons:
1. The user interface is ad-free and straightforward, unlike most online vocal removers.
2. It supports extracting vocals and instrumentals from all standard video and audio formats.
3. It features other essential tools for cropping, trimming, merging, and more.

3. How can I get songs without vocals?

Are you too lazy to extract vocals from your favorite music by yourself? Don't fret because there are tens of websites out there that let karaoke music lovers download ready-made vocals and instrumentals. Good examples are Sing King, SingSnap, Sing2Music, and many others.

However, the Karaoke version of your favorite music may not be available on these websites. Therefore, use a third-party program like Media.io Vocal Remover to extract vocals. With this AI-supported tool, you'll just upload your video or audio and sit back as AI does all the work for you.

4. How to remove music from video?

Sometimes you may have a clip that you want to mute or extract the background music from. If that's the case, use Online UniConverter to mute any video clip you may have. All you need is to upload the video on the Mute Video tool, and the sound will automatically be erased. It doesn't get any easier, does it?
But what if you want to extract music vocals from a video? Again, Media.io's Vocal Remover will come to your rescue. On this AI-powered program, you can upload MP4, MKV, and MOV files before that sound is extracted automatically. And don't forget, the Video Converter tool can directly convert video to audio .

5. How to remove vocals with Audacity?

Audacity is a free, open-source desktop software and will do the job if you want to remove vocals from music on Mac, Windows, or Linux computers.
Here are the steps to extract vocals from songs on Audacity:
1. Start by installing Audacity and then upload the music file you want to extract vocals from.
2. After that, click CTRL + A to select the music track before tapping the Effect tab on the top menu bar. Now scroll down the available options to find and click Vocal Reduction and Isolation.
3. Play around with the multiple vocal settings to find what works best for you. Also, click the Preview button to crosscheck your vocals before tapping OK to save the settings. It's that easy.

Note: It's an open secret that Audacity is one of the best desktop audio editors around. However, it's a bit intimidating to use. Put simply, beginners might struggle to unlock the true potential of this software. So use something more straightforward and equally effective like Media.io Vocal Remover instead.

6. How to mix songs online for free?

After extracting multiple vocals or instrumentals from audio, you may want to mix them and create one beautiful track. If that's the situation, then Media.io Audio Joiner should help. With this feature, you can cut and join multiple audios before exporting them to MP3, M4A, OGG, FLAC, AU, and other digital audio formats.
Below are the steps: 1. Launch Media.io Audio Joiner tool before dragging and dropping the vocals/instrumentals on the function. Alternatively, click Upload to open your local audio on the program.
2. Now trim the vocals by dragging the sliders on each end of the added audio tracks. Also, this website lets you enter the start and stop times for your vocals.
3. Choose an output audio format on Save to before clicking Merge. Media.io will now merge your vocals quickly and easily.

7. How to add your own sound to TikTok?

TikTok is one of those platforms where you can share inspirational quotes and fun content. So, if you love singing Karaoke and want to display your talent on TikTok, check out our recommended popular TikTok songs in 2023 and remove the vocals from these songs. How do you add them to your TikTok post? Here are the steps:
1. Assuming you already have an active TikTok account, click Add at the bottom of the home window.
2. Next, click Add sound before tapping My sound at the top-right corner. Now select the vocals or instrumentals you want to sing along to and click Ok.
3. Click the Record button and start singing along to the tune or vocals. If satisfied, click Stop and press Next. 4. Lastly, tap Post to share your video.
I love this app so much! It's a truly amazing app. I use the vocal remover to take vocals out of songs with acapella, and on my first trial, it was so successful.
Emily Whitehead
With this app I can easily remove vocals from any songs on my playlist because I love karaoke a lot.
CrazyCindy
I really like how media.io organizes and keeps track of each song's pitch. I use it to practice my violin because I can follow along at various pitches.
Lydia G.
Yay!! My love for slow songs has been satisfied with the help of Media.io. I've changed the tempo of most of my favorite songs with the help of this amazing program.
Naomi Forbes
What!! This is simply what I was looking for. Aside from the option of being a patreon, this program is superb
Sandeep
More Tips and Tricks for Extracting Vocal or Instrumental
Convert, compress and edit files online
in minutes.
Create amazing videos, record webcam and screen, and generate captions and subtitles automatically!