TikTok

to MP3

Fast convert TikTok to MP3 audio clips online for free with Media.io TikTok MP3 downloader. With two screen taps, you can extract your preferred soundtracks for future access.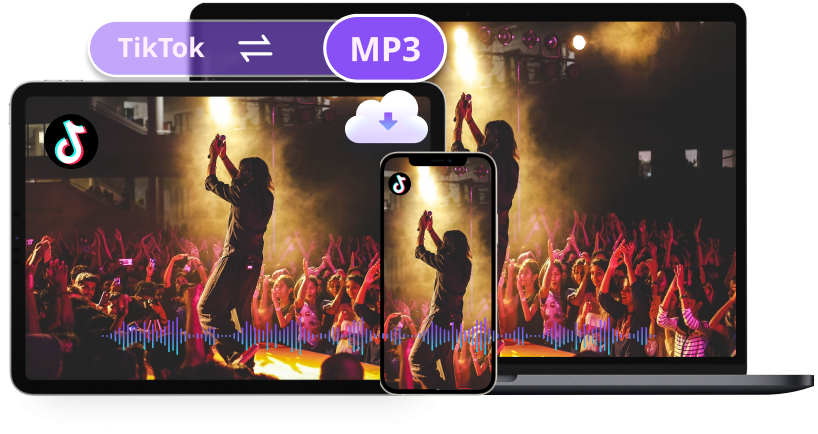 Online TikTok MP3 Downloader
Launched in 2016, TikTok or Douyin has quickly become a popular social media app among the young generation. This app is available in 150+ countries, where people can share videos while singing, dancing, pranking, and other activities. In fact, You can stumble upon appealing music or voice tracks that you wish to download for later listening, share with friends, or incorporate into your own videos.
That's where Media.io TikTok to MP3 Converter comes in. This free program lets you easily download TikTok to MP3 on smartphones, tablets, or desktops. It's incredibly user-friendly; all you need to do is paste the TikTok video link, and the conversion to MP3 is done. Just give it a try!
How to Download TikTok to MP3 in Seconds?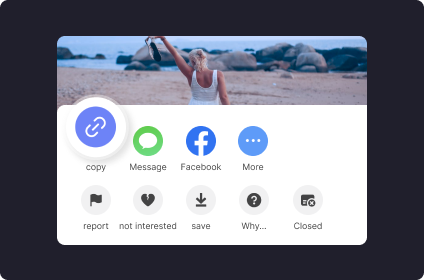 1
Step 1. Copy the TikTok link.
Start by finding your favorite music track you want to download on TikTok. Then, copy the TikTok video link to your clipboard.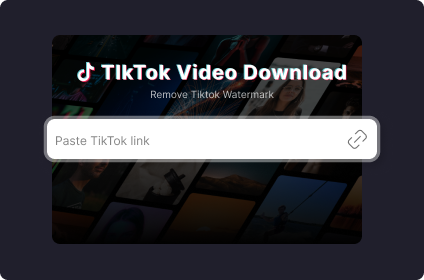 2
Step 2. Paste the TikTok link on Media.io.
Next, open our TikTok music downloader on your browser, then paste the TikTok video link on the field provided. Then, click the Download button to begin processing your URL link.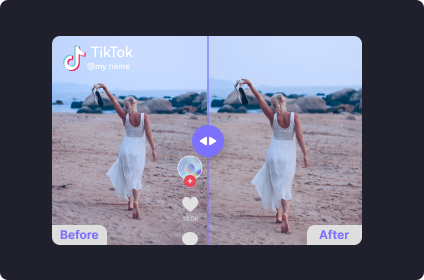 3
Step 3. Save the MP3 File.
Once the link has been processed successfully, click the Save MP3 button to download the TikTok audio as MP3. You can also tap the Save Video button to save it as MP4. Enjoy!
Download TikTok MP3 Now!
Enticing Features of Media.io TikTok to MP3 Converter
Speedy TikTok Conversion
Media.io will download audio TikTok MP3 in seconds. After pasting the video link and clicking the download button, this TikTok MP3 downloader will convert your file to MP3 or video in less than 10 seconds.
Download High-quality MP3
Media.io is the best tool for converting TikTok to MP3 losslessly. This program lets you download crisp, clear audio up to 320Kbps.
Cross-platform Compatibility
Whether you want to convert TikTok to MP3 on Android, iOS, Windows, or Mac, our TikTok MP3 converter is the perfect tool. It works smoothly with any updated browser, including Safari, Edge, Opera, Chrome, etc.
Powerful Audio Editor
Media.io comes with an impressive audio editor to retouch your MP3 sound accordingly. You can cut, trim, and apply fade effects to your audio with it. It also has an MP3 converter to convert your TikTok audio to AU, FLAC, AAC, OGG, and other formats.
Add MP3 to Video
Do you want to use the downloaded TikTok audio as your video background? Look no further than Media.io! It has a video editor that lets you customize your video with any audio.
100% Free. Safe. Ads-free
TikTok to MP3 converter apps don't come any better than this. Media.io is safe and free to use without any hidden charges. It doesn't have those pesky adverts!
Enjoy the Converted TikTok MP3 Clips
Save Your Favorite Audio Content
According to recent research, more than 30 million videos are uploaded on TikTok daily. This means you can find almost any video content on TikTok, with the platform allowing content creators to share anything that doesn't break the app's ethical values. For example, you can find a funny quote or a piece of lovely music that you want to save for offline playback on your MP3 player. In that case, visit Media.io to download TikTok MP3 in seconds. No prior skills are required!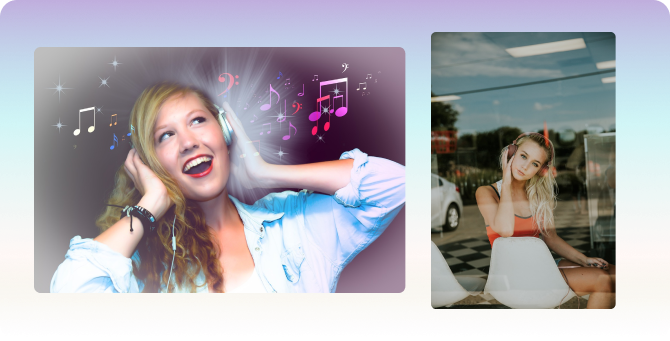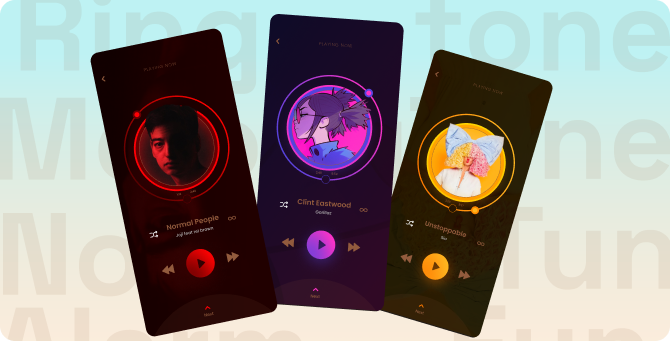 Change Your Mobile Ringtones
Nothing is more embarrassing than rushing to check if your phone is ringing, only to find out it's for the person sitting next to you. Thankfully, you can easily avoid these unnecessary scenarios by searching for unique content on TikTok to use as your phone's ringtone. This can be a famous quote, funny comment, pet sound, etc. Just copy the TT link and let Media.io do the heavy lifting.
Create Audio Remixes/Mashups
If you're an aspiring DJ, TikTok is one of the best places to begin honing your skills. This social media platform has fun music ideas to download and create entertaining remixes/mashups. With Media.io TikTok to MP3 Downloader, you can save unlimited TikTok audios to your device and use the audio remixer to join the files for a cool remix. This program also has a vocal remover to remove unwanted audio backgrounds. That could be useful if you're a practicing singer or karaoke fan.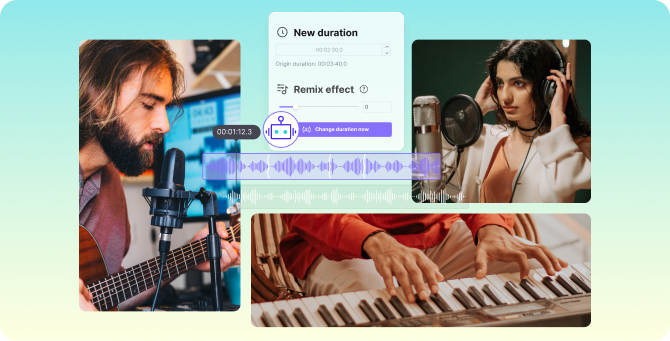 Frequently Asked Questions of
TikTok to MP3 Converter
1. How to convert TikTok video to MP3 online?

You don't need to download a program to download audio TikTok MP3. With Media.io, you can convert TikTok to MP3 by merely copying and pasting the video's URL link on the program. No special knowledge is needed!

2. How can I download TikTok to MP3 with the best quality?

Media.io is the best tool to download high-quality TikTok in MP3 format. It lets you quickly extract TikTok audio in up to 320Kbps.

3. What are some reputable TikTok to MP3 converters?

There is no shortage of TikTok to MP3 converters online. But be advised that some of these tools may come with subscriptions and adverts. Below are some top picks to consider:
• Media.io – A worth-trying TikTok to MP3 or MP4 converter.
• TikTokToMP3 – This tool can download TikTok to MP3 in low, medium, or high quality. However, it doesn't support video downloads.
• Video MP3 Downloader for Tik – This Android app allows you to convert TikTok to MP3 by merely pasting the video link.
• TikTok Music – This is not a TikTok MP3 downloader. Instead, it allows you to stream your favorite music from TikTok.

4. Can I convert a TikTok video to audio in WAV?

No, Media.io and all the TikTok video converters listed here only support MP3 and MP3 downloads. Luckily, you can use Media.io MP3 converter to convert the downloaded TikTok audio to WAV and other quality audio formats.

This TikTok music downloader gets everything spot on. I enjoyed a super-fast TikTok download process compared to the other downloaders I've used. Keep it up!
Franklin Jones
I must confess that I'm obsessed with this TikTok audio downloader. After syncing up my TikTok songs, I can download and listen to them offline. The sound quality is incredible!
Becky Lean
This TikTok video downloader ticks most boxes on my checklist. I've used multiple mobile apps, but there is always an issue with the subscription or ads. It's a pretty great app!
Jack Walker
This TikTok to MP3 converter is precisely what I've been looking for on the App Store. I have long searched for a program to download any TikTok sound. I love it!
Liam James
This is a fantastic tool in my music arsenal. It's cool that I can quickly save those interesting TikTok audios as MP3 and share them with my students. Nothing wrong with it!
Lisa Ann
Hear What Our Customers Are Saying
More "Tiktok to MP3" Tools