TikTok Video Online
Media.io Online Video Effects is an influential free video editor that allows you to add sundry effects to TikTok videos online effortlessly. It provides 9 of the most popular video effects, such as Bodywaving and EWave. And new video effects will be released regularly. No matter what kind of video effects you are searching for, you'll get a preferred one with it!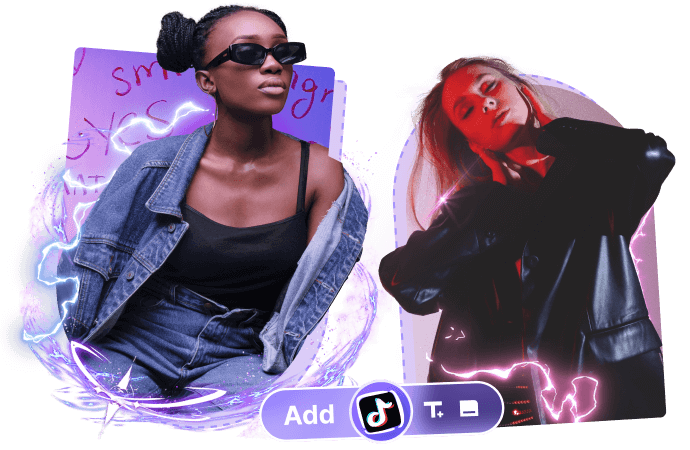 Online Video Editor for TikTok
Sharing the highlight moment of daily life with a short video is an unstoppable trend. TikTok stands out among various short video platforms. To make your TikTok videos conspicuous,
a powerful video editor
is essential. Media.io is an all-in-one online video editor with complete video-making functions, such as
cropping
,
adding audio
or
text to video
, etc. Media.io Online Video Effects is also launched successfully, which allows you to add the most popular effects to TikTok videos. The powerful features and simple operation of Media.io give you a chance to make high-traffic videos.
How to Make Tiktok Videos With Special Effects
Step 1: Add your video

Click the Upload Video button or drag video files from local storage to Media.io. You can choose videos in MP4 or MOV format.

Step 2: Choose and apply video effect

Glance over the effects in the toolbar, select one, and click the Add button. You can choose multiple effects to apply in the video.

Step 3: Download or share video

Preview the processed video and click the Download button. Your video will be saved in MP4 format to your local disk, and now you can share it on social media platforms.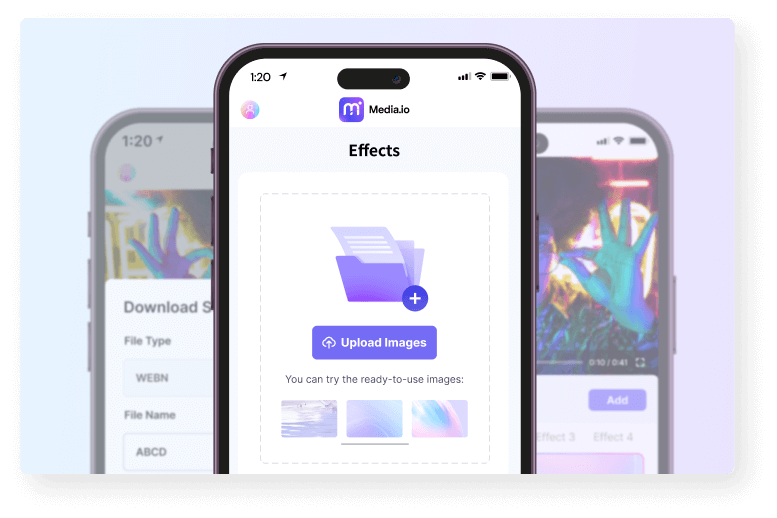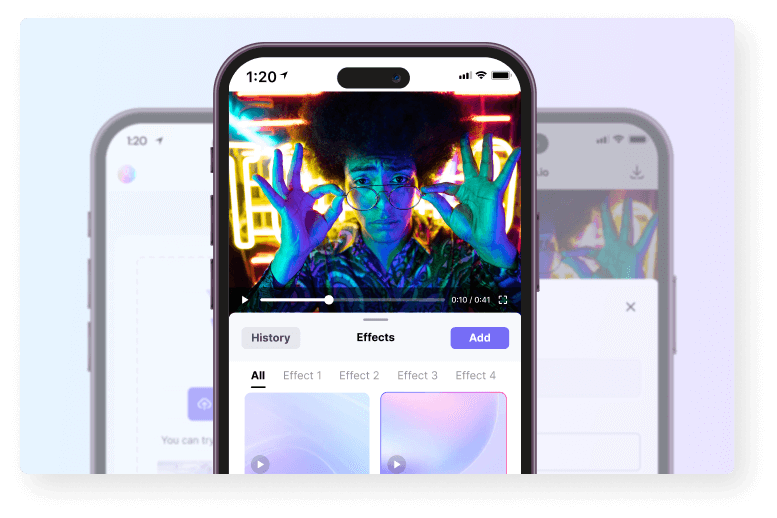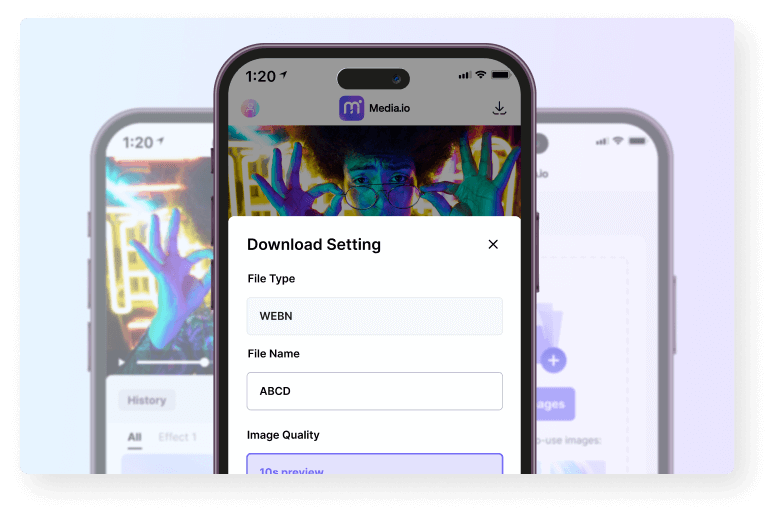 Why Choose Media.io to Make Tiktok Video

All in online operation
Media.io is a full-featured
online video editor
with no need to download. It comprises primary editing functions like trimming, cropping, merging, and adding text to videos. And some
AI tools
are also launched, such as
Video Effects
. More than that, video conversion and compression are also easy to achieve with it.

Automatic portrait recognization with AI
Media.io video editor can automatically detect human portraits in the video through AI algorithm and add effects to the characters. It's simple to use, and you can select your preferred video effects with just a few clicks.

Easy and quick use
Media.io is also well-known for its ease of use. With a user-friendly interface, you can pick it up quickly. It also provides you with a completed and clear user guide to help you make a fantastic video within minutes.

Keep updating with trendy effects
Media.io Video Effects keeps pace with the trend and will keep updating video effects regularly. Up to now, it has released 9 video effects, including the most popular ones, such as BodyLightining, FireRandom, Ewave, and EdgeFlow.

Add multiple effects as you want
Perhaps you have noticed that many creative videos comprise more than one video effect. Media.io Video Effects also allow users to add multiple effects at once. You can choose a number of effects and add them to different video clips.

More post-editing features to explore
As a one-stop online video editor, Media.io combines most of the post-editing features. Users can add stickers, filters, or text to refine their videos. Moreover, this online tool also supports more intelligent and convenient functions, like auto transcription. In addition, there are more functions waiting for you to explore.
Why Choose Media.io to Make TikTok Video
Create a TikTok dance video with neon effects
How to make a dance video on TikTok might not be a challenge for you, but creating an intriguing dance video is a different case. Using some prominent effects is the best way to attract the audience's attention. With Media.io, you can make a TikTok dance video with neon effects. Neon video effect can light up your video easily since it makes the dancer look more dynamic.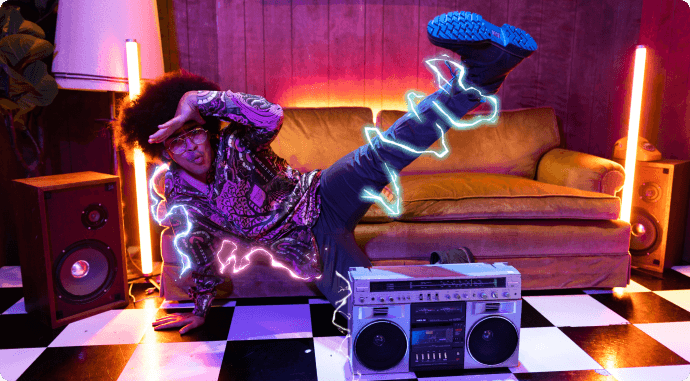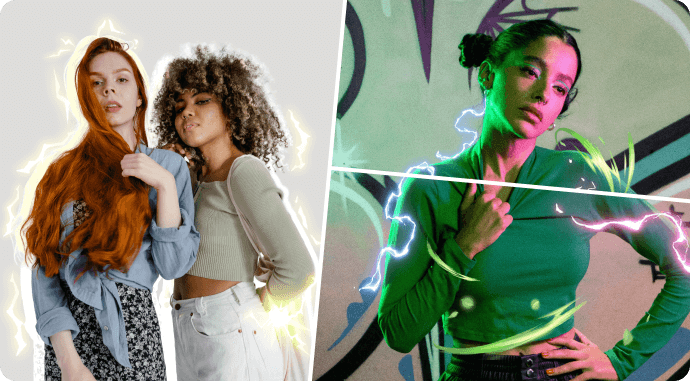 Add multiple effects to TikTok video
Have you ever wondered how to use more than one video effect on TikTok? Media.io makes this a piece of cake. Preview the video effects in the toolbar first, and then you can add multiple effects to your video. It's easy to operate with a few simple clicks even if you are a beginner.
Keep pace with the trends on TikTok
Media.io Video Effects always follows the trends on TikTok and will launch popular video effects regularly. With strong research and development group, more innovative video editing functions will gradually debut. All these latest features endow your videos with infinite potential and possibilities.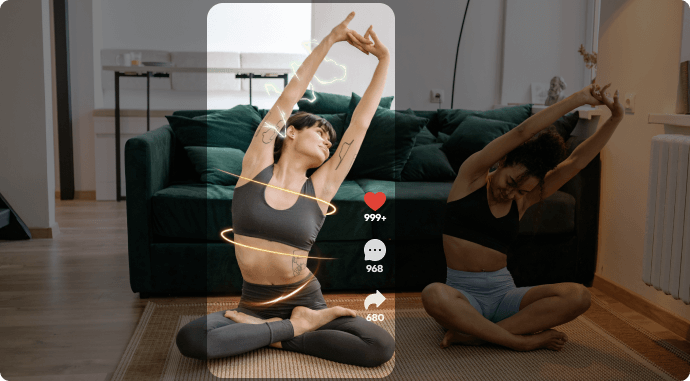 FAQs of Noise Reduction Online
How do you edit TikTok videos?

People used to edit TikTok videos with mobile applications or with desktop software, but the most convenient way is to use an online tool since it doesn't require you to download. Media.io Online Video Editor is a powerful online video editor with many excellent features. You can crop, add text to videos and choose your preferred video effects in this one-stop online video editor.

How can I add effects to a video?

There are countless video editors that comprise video effects, and among all these tools, Media.io Video Effects stands as the best one. It supports not only one-click generation of video effects but also multiple video effect overlays. Besides, as Media.io is a cloud-based tool, it will update trendy video effects quickly.

What is the best online TikTok video maker?

Some excellent online TikTok video makers include Vimeo, Media.io, Canva, and invideo, but based on overall consideration, we recommend Media.io Online Video Editor. With a user-friendly interface and many prominent features, Media.io Online Video Editor could meet the demands of the general public.

How do you change the background of a TikTok video?

We'll recommend 2 effective tools here. If you want to replace the video background and add video effects at the same time, then effects.media.io will be your good helper. But if you just want to remove or add a video background, you can use the online function of video segmentation of vidbgrem.media.io.

How do I add text to my TikTok video?

If you want to add text to your TikTok video quickly and don't want to download any applications or software, take Media.io as your first choice. Click Tools button at the home page>select Add Text to Video>upload your videos>start to add text>export the new texted video.





This app really makes me surprised! I can add multiple video effects at once. It's very convenient to use.
Carl Bally
Video Editor





The neon effect makes my video stands out. This charming video effect has gained me a lot of fans on TikTok.
Franze Shrek
Video Editor





I like the kpop dance video effect most. It makes the dancer seem more dynamic. High recommend media.io!
Maggie Claud
Video Editor
The Best Online Video Effects Platform
Add effects to TikTok video with just one click.