How to compress 3GP online with 3 easy steps?
Step 1: Upload 3GP Video(s)

Add 3GP video file(s) you want to compress from your computer/Google Drive/Dropbox.
Step 2: Set the Compressed Parameter

Customize 3GP videos settings and click
Compress.
Step 3: Save the Compressed 3GP File

Download compressed 3GP file(s) or save to Google Drive/Dropbox.
Compress MP4 | Compress MOV | Compress WEBM | Compress MKV | Compress WMV | Compress AVI
Information about 3GP video file
File Extensions
.3gp
Description
3GP is a digital media container format developed by the Third Generation Partnership Project (3GPP). It stores both audio and video streams that are transmitted via 4G, 3G, and 2G mobiles phones. Here, the video format is saved in /H.253 codec, while audio is streamed in AAC-LC, HE-AAC v1, AMR-NB, AMR-WB, AMR-WB+, or Enhanced aacPlus.
Associated Programs
MPLayer
AIMP
Apple QuickTime Player
Developed By
3GPP (Third Generation Partnership Project)
MIME Type
video/3gpp
Useful Link
What is a 3GP file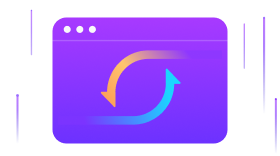 Online 3GP Compressor
Compress 3GP videos online free
Convert 3GP to other video formats online free
Powerful free online tools
Upload files from Google Drive and One Drive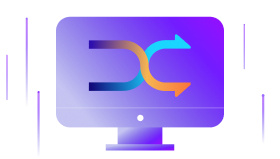 Faster 3GP Desktop Compressor
No Size limitation for video/audio/image files
90x faster compression speed
Batch convert files in seconds
More helpful media tools
Compress 3GP

quality rating:
You have to convert and download at least 1 file to rate!
We've already converted
xxx ,xxx ,xxx
files with a total size of
10,124
TB