Creating Your Engaging AI-Generated Video
Presentation in 4 Easy Steps!
Step 1. Enter topic
In the chat box, enter a topic or keywords and wait for AI to generate a presentation outline.
Step 2. Edit your presentation
Polish your presentation with transitions and animations, as well as explore various backgrounds, stickers, and text options in the Resource Store.
Step 3. Record with webcam
Capture your webcam and screen while freely adjusting the scene layout.
Step 4. Share videos with the online link
Safely share your videos on our cloud for improved presentation creation and collaborative freedom.
Why Pick Presentory Online?
AI-enhanced efficiency
Intelligently fill in the content you want immediately.
Easy to use
Effortlessly create engaging presentations with an intuitive interface.
Present in 1 click
Enhance your presentation's impact through one-click sharing.
Cost-effective
Attain top-notch presentations without breaking your budget.
Embrace the New Possibilities of Your Presentation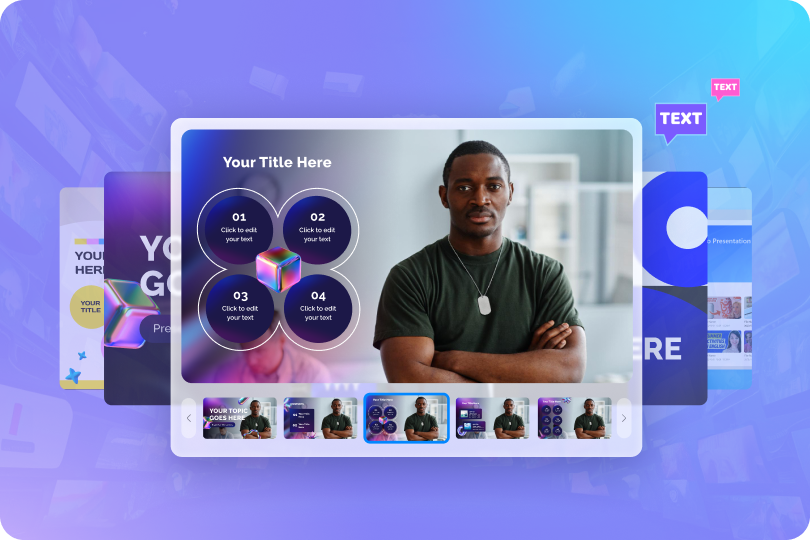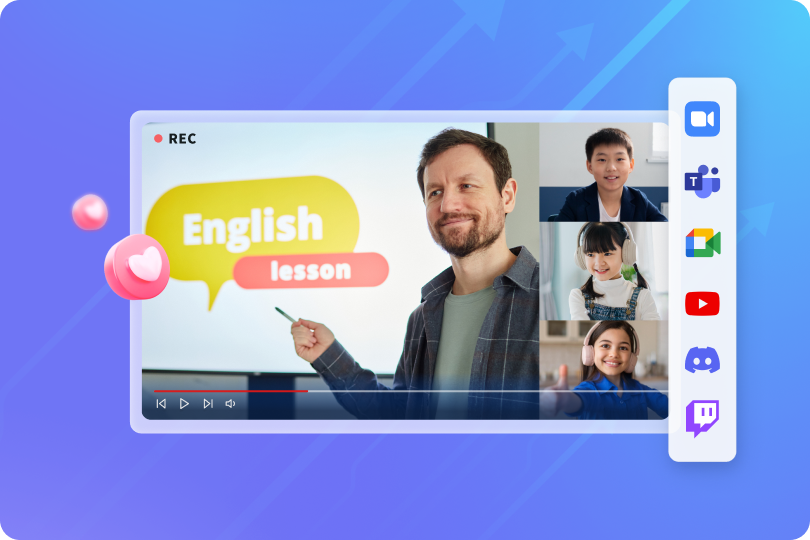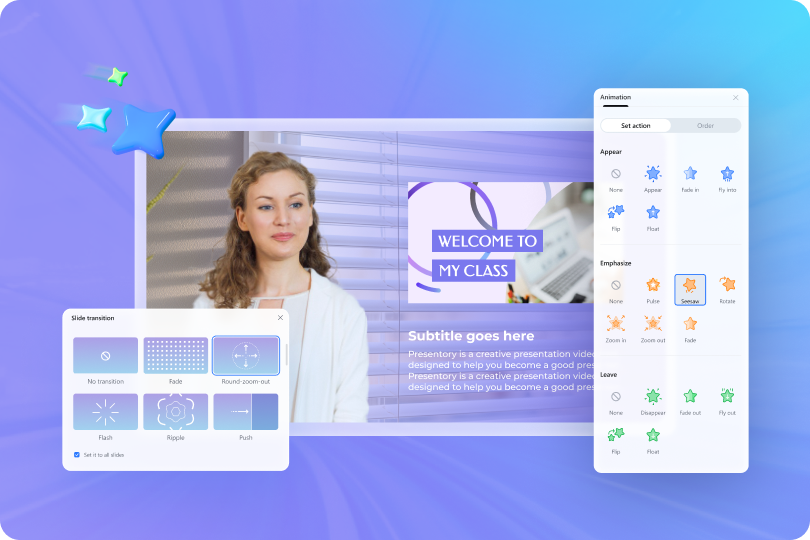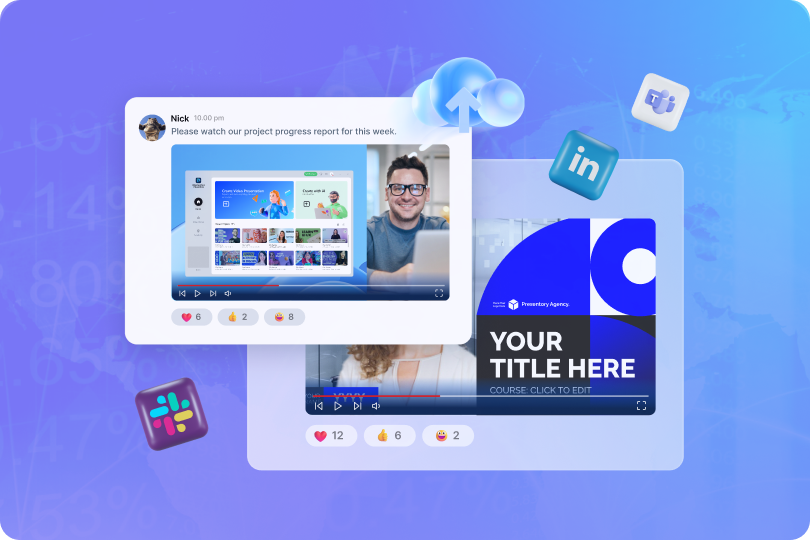 Abundant Resources
Explore unlimited creativity through our extensive collection of resources.
One-Click Streaming
Amplify the impact of your presentation with one-click sharing.
Dynamic Animation
Keep your audience engaged with diverse animation effects.
Cloud Sharing
Enhance the security and freedom of your project or video storage and sharing in our cloud platform. Frequently Asked
Questions of AI Generated Video Presention Online
Can AI make a powerpoint presentation?

Absolutely, AI is fully capable of generating PowerPoint presentations through tools such as Presentory. Presentory, an AI-driven presentation maker, streamlines the creation of visually interactive presentations. It can formulate presentation structures and core content, freeing you to concentrate on content delivery, while AI handles the design and visual elements with finesse.

How to generate presentation content using AI?

To enter a dialogue box, you can access the "Create with AI" option on the homepage. Follow the prompts in the dialogue box to enter keywords, select content type, and specify usage scenarios. AI will then generate a presentation outline based on your selections. You can edit the outline or click the continue button to choose a style theme. Once your choices are finalized, AI will generate presentation content and automatically open the project in the presentation module for you.

I've already purchased AI credits; why am I still getting a low balance?

This is usually due to the token balance not being refreshed. After confirming a successful purchase, please return to the AI dialogue interface and click the refresh button next to the AI credits to update your account balance.

How is the AI content generation feature priced?

Currently, the deduction of AI credits is calculated based on the actual generated presentation content.
Smarter Presentation, Easier Connection
Empower everyone to create impactful presentations that are easier to remember
From social media to online forums, my goal has been to create content that people genuinely want to connect with. In this pursuit, I came across Presentory, a presentation tool that has transformed the way I communicate my ideas. I can now add captivating visual effects and create personalized content that truly speaks to my followers.
I was on the lookout for a tool that could help me create an engaging video presentation for my online course. That's when I discovered Presentory, which exceeded my expectations. It allowed me to simplify complex concepts and present them in a visually appealing manner, enhancing my students' learning experience.
I was tasked with creating this video presentation to train our team on a new marketing strategy. Presentory came to my rescue! The AI tools made it easy to create visually stunning slides, saving me time and effort. The final interactive presentation was a hit! I will definitely keep using Presentory for future projects.
What do people
say about Wondershare Presentory
Start Creating Professional AI Video
Presentation Today!