Audio Transcription
Transcribe audio to text with our audio transcription app. Automatic and accurate.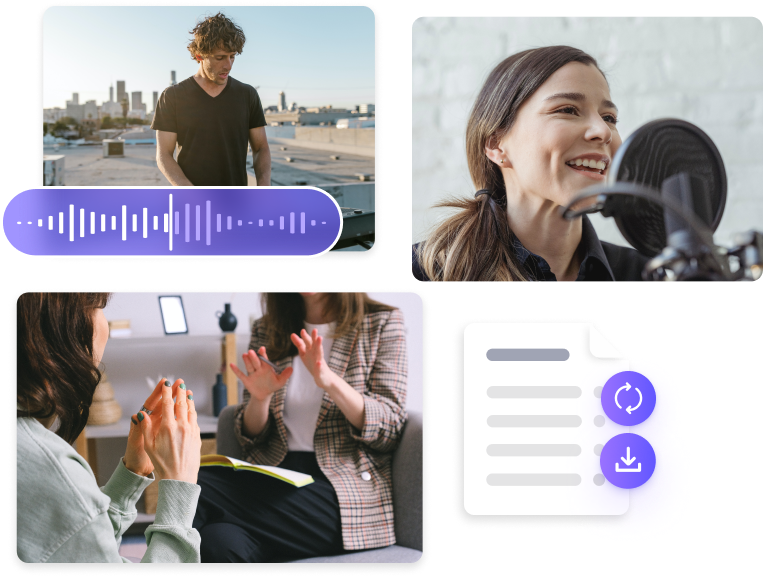 Translate Audio Recordings to Text Online
Because of the rising volume of audio-visual information being created in various sectors since the professional world grew more distant, the demand for transcription services has increased. Transcribing the data of a recorded audio-visual file is what audio transcription is all about, as the name implies. Transcribing audio manually might take hours, if not days, for lengthier ones. You may now utilize an online service, such as Media.io, to automatically translate your audio recordings. Media.io Transcription app supports common audio formats such as MP3 and WAV. If necessary, edit or make small modifications to the transcription. The TXT file can then be downloaded for any reason you see fit. There are several benefits to automatically transcribing audio to text, but the most important is saving time.
How to Transcribe Audio to Text?
Media.io Transcription comes with an easy-to-use interface and features an audio transcriber that allows you to transcribe audio files to texts in a few clicks.
Step 1: Upload Audio Recording File

Go to the Meidia.io Transcription app on your browser, and click on Upload video or audio file to navigate the audio file you wish to transcribe.

Step 2: Transcribe Audio to Text

Once you have uploaded the file, select the language you wish to transcribe, and click on Transcribe Now to start the transcription automatically.

Step 3: Download Transcribed Text

Depending on the audio duration, transcribing the audio to text takes a few seconds or minutes. After the audio is converted to texts, click on Download text to save the transcripts in TXT format.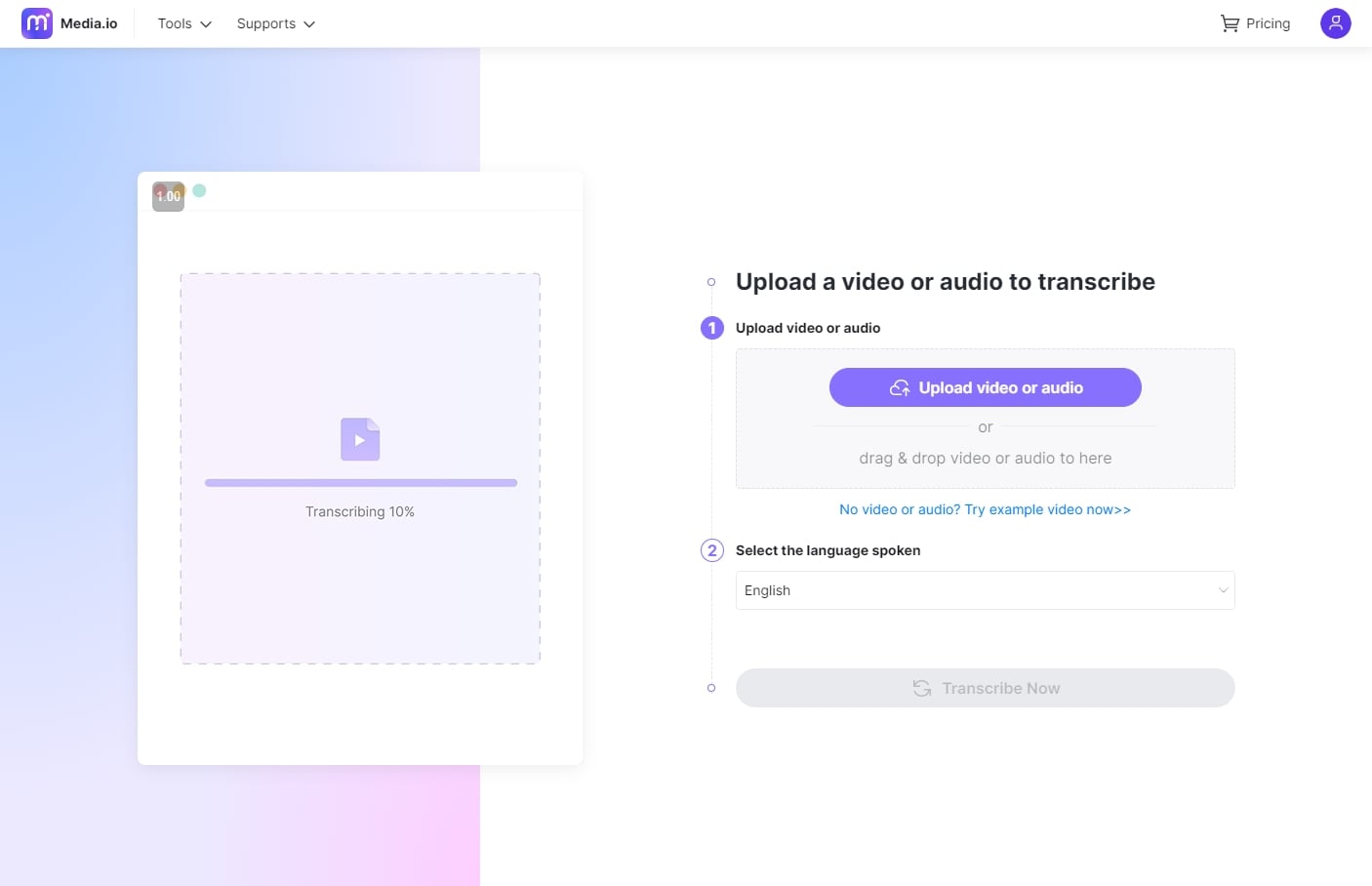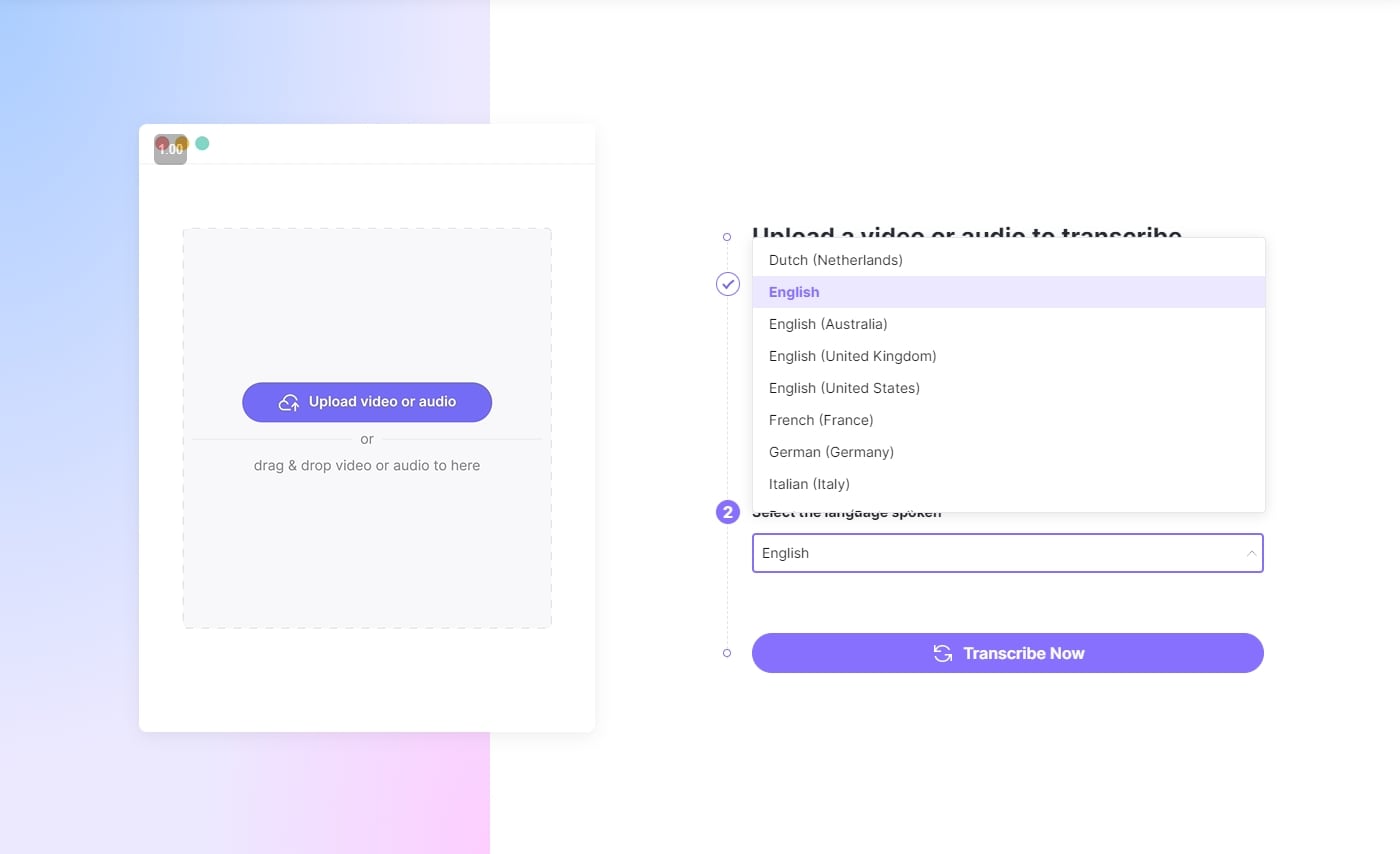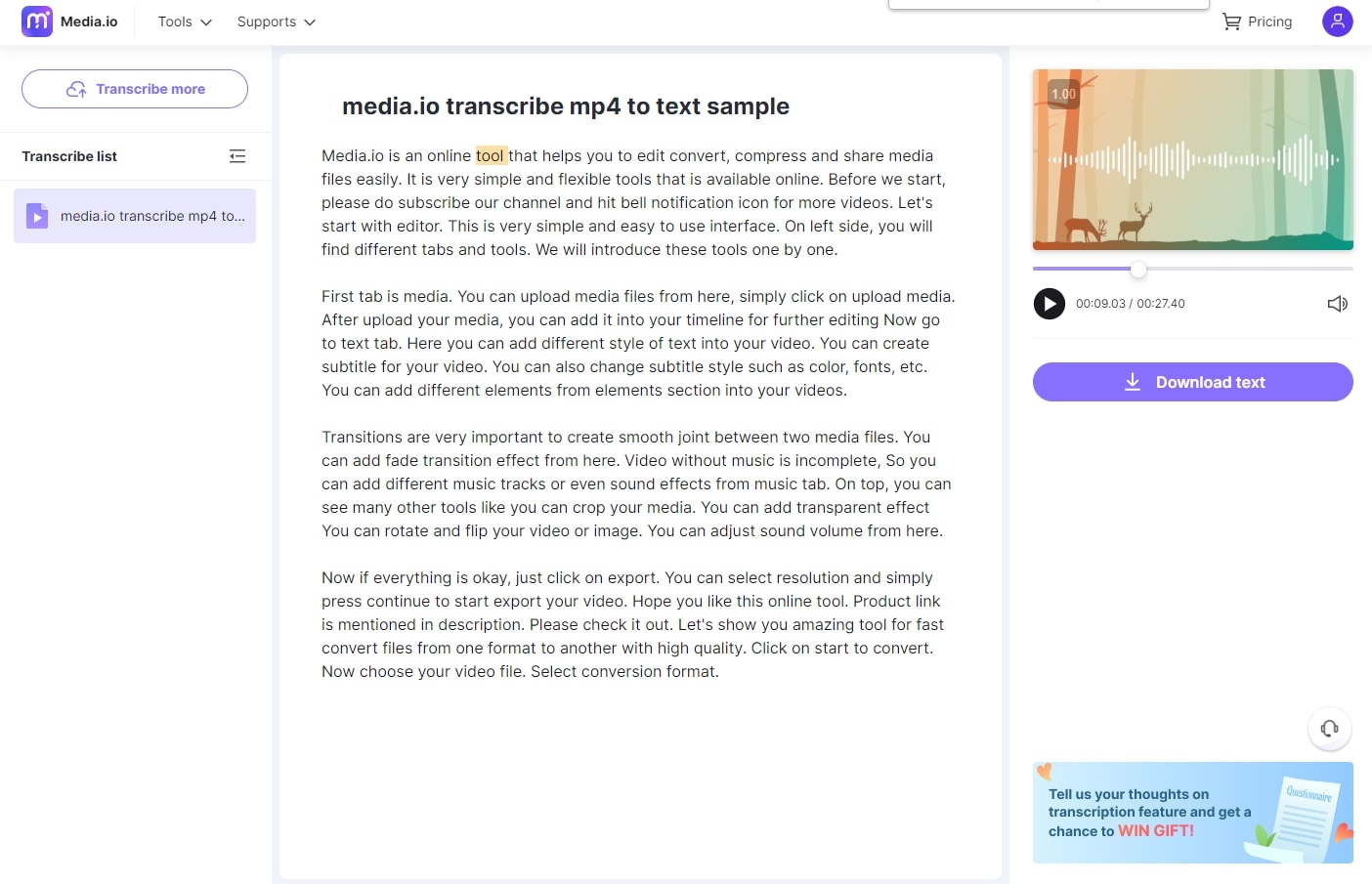 Limited Time Offer From KwiCut - Register For Exclusive Perks
√ Unlimited AI Transcribe, Clone, Overdub, and Voice Enhancement

√ Unlimited GPT-4.0 Accessibility to Create Talking Head Videos

√ Unlimited Cloud Storage and Export Without Watermark
Perks of Using Media.io Audio Transcription Service
Automatic AI Transcription
The Transcription app is powered by AI, which makes the analyzing and transcribing process faster and automatically. After a few clicks, you get a transcript without typing.
Precise Audio Transcripts
Media.io adopts the latest and most reliable speech-to-text recognition technology, which ensures 90%+ accuracy in transcription. You don't need to revise and edit the transcripts much.
Supports Multiple Languages
You can upload an audio file in English, as well as French, Spanish, German, Italian, Hindi, Portuguese, and Dutch, to transcribe. No need to worry about the accents issue as well.
Privacy Guaranteed
The Media.io Transcription app ensures the safety of all conversions performed on the website by using SSL encryption. In addition, uploading and transcribing audio on our website is secure.
Multiple Formats Supported
This Audio Transcription service is compatible with all typical audio file types. It can play MP3, M4A, FLAC, WAV, WMA, AC3, AIFF, M4B, AU, APE, OGG, and MKA. No need to convert audio format anymore.
Free and Affordable
Free users can use the automated transcribing service for 30 minutes. However, if you feel that that isn't enough, you may pay $2.95 and obtain a measly three hours of speech-to-text conversion time.
Why transcribe audio to text?
Transcribe for Quantitative Interviews
To improve the efficiency of research interview analysis, transcribing the audio file is one of the most effective ways. Having your results transcribed from all your recordings is the ideal approach to make them more available to others. Unfortunately, interviews require significant time to transcribe, but fortunately, software designed specifically for this purpose is advancing rapidly. You can speed up the process using the Media.io Audio Transcription tool designed for transcribing, an auto-transcription app that supports multiple languages. In addition, the audio-to-text conversion capabilities of the audio transcription tool are pretty accurate. All you need to do is upload the interview audio and specify the language spoken in the interview; Media.io will do the rest.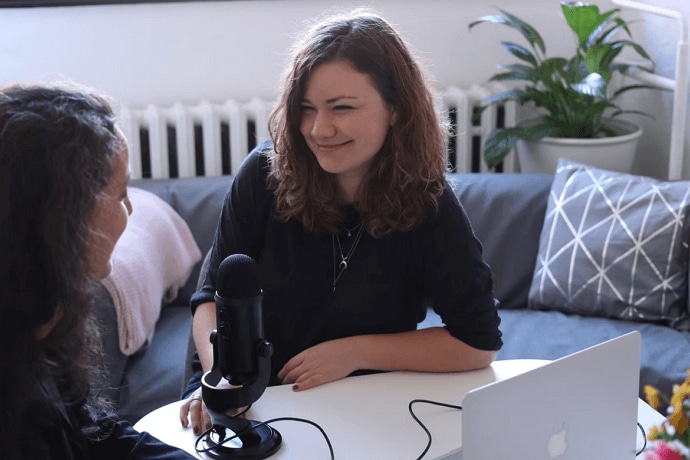 Transcribe Class Lectures
Transcribing your lectures may assist students in getting access to higher education. It may also aid instructors who do not have a readily projectible voice or teach in bigger classes. It may also assist international students who do not understand English as their first language. Transcriptions of academic lectures are an excellent way to check your lecture notes and prepare for any impending exams. As a result, students may utilize a transcription service like Media.io to interpret the lecture, take notes, and even enhance their comprehension.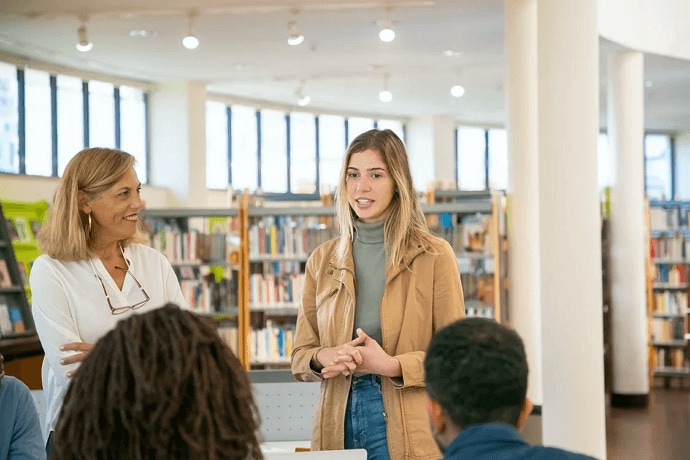 Podcast Transcription
As the number of podcast listeners grows, so does the number of people who cannot receive podcast material. Podcasts, like music, depend on your hearing to participate. Many deaf or hard-of-hearing persons cannot access podcast material because no supplemental transcripts are provided. On the other hand, transcribing your podcasts may help you grow your following and improve your reputation. As a result, podcast transcribing tools like Media.io are an excellent resource for content providers looking to reach a larger audience.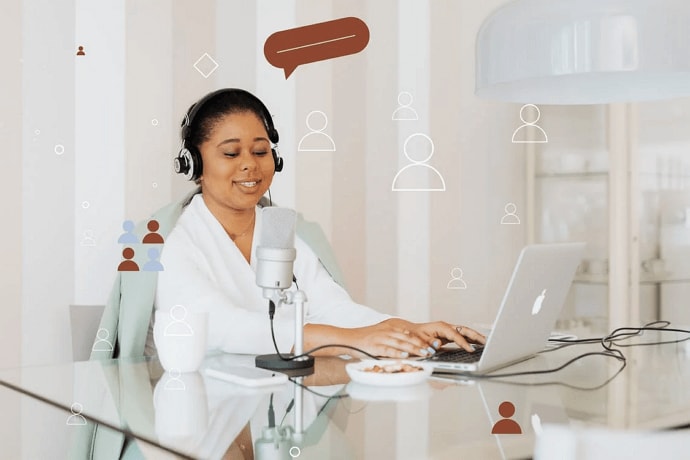 FAQs About Transcription
Which audio formats are supported in the Media.io transcription app?

Media.io supports multiple audio formats, such as MP3, MPEG, WAV, FLAC, 3PG, etc. You can transcribe all the popular audio format files using Media.io.

How do I transcribe audio to texts online?

To transcribe your audio file online, follow these steps:

Step 1: Go to Media.io Audio Transcription app and upload your audio file

Step 2: After that, select the transcription language, and start the transcription.

Step 3: Once the transcribing is complete, download the text file.

What is the difference between transcription and translation?

The major distinction between translation and transcription is that translation requires transforming content into a different language, while transcribing concerns the source language. Furthermore, translation is often significantly more complicated than transcription.

Can I translate the transcripts to other languages using the Media.io Transcription tool?

Yes, you can transcribe the transcripts to other languages in one click with Media.io. For example, you can translate transcripts from English to Estonian, French, Spanish, Russian, Turkish, Japanese, and Swedish, among other languages.
This free mp3 to text converter works flawlessly in English, with no errors. There are no advertisements or watermarks—just straightforward service. Keep up the excellent work!
Jacqueline

I really like using this audio-to-text converter. Because I like TikToking, I use it to add text and subtitles to my videos before sharing them with my followers. Very precise! Save a lot of energy.
David

This software is fantastic for transcribing lengthy podcasts. It enhances the immersion and enjoyment of my podcasting sessions. Thank you very much!
Adrian

This software is really responsive and precise. I sometimes use it to generate subtitles for short videos that I wish to distribute online. Excellent work!
Slyvia

So far, there have been no apparent errors with this app. All of the produced texts are in time with the video. Aside from that, translating audio to text greatly benefits me.
Iris