Auto Subtitle YIFY Movies
Easily transcribe, download YIFY subtitles in any languages, and add them to your YIFY(YTS) movies with Media.io Auto subtitle generator.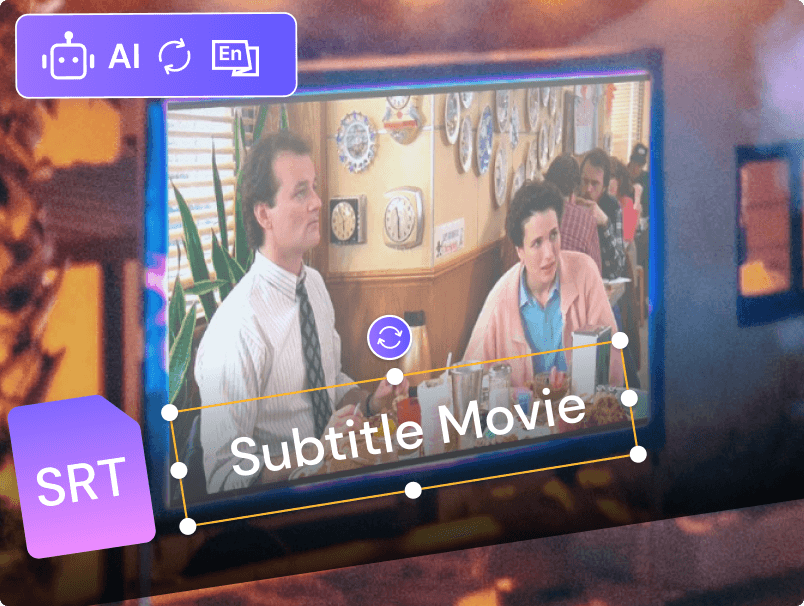 Create YIFY Subtitles Online
Looking for the Easiest way to watch a YIFY/YTS movie with subtitles in your spoken language? No worries, Media.io helps you out!
YIFI Subtitle provides a plethora of source subtitles across language for your favorite movies or TV shows. You can visit the site, search and download the target subtitle files in SRT format. Afterwards, you could consider downloading a third-party video converter to add the subs to your video screen, so that you can play the movies with subtitles. It's a good approach, but a bit complicated. Media.io online Auto Subtitle tool offers a More Straightforward solution! It helps in automatically generating source subtitles from any movies and allows you to translate subtitles in more than 120+ languages. Additionally, you can edit, style and embed the subs into the videos permanently, or download the subtitles in SRT or TXT. Downloading YIFY or other movie subtitles has never been easier with Media.io AI-powered subtitle tool.
Give it a try today.
How to Download YIFI Subtitles for Your Movies?
Step 1. Upload Your Movies or Other Videos.

Go to Media.io auto subtitle tool and hit Upload Media button to add your video files locally.

Step 2. Select Language and Generate YIFI Subtitles.

Drag and drop the loaded movies to timeline. Next, choose the spoken language of the movies and click on Start. Media.io will auto transcribe the video and add the created subtitles to your video.

Step 3. Download YIFI Subtitles in SRT or Add to Movie.

Edit the subtitle contents or custom the fonts, positions, styles, etc. as per your needs. When happy with the result, simply click Download to save a separate SRT file. You can also directly burn them into the movie and export the video in HD MP4.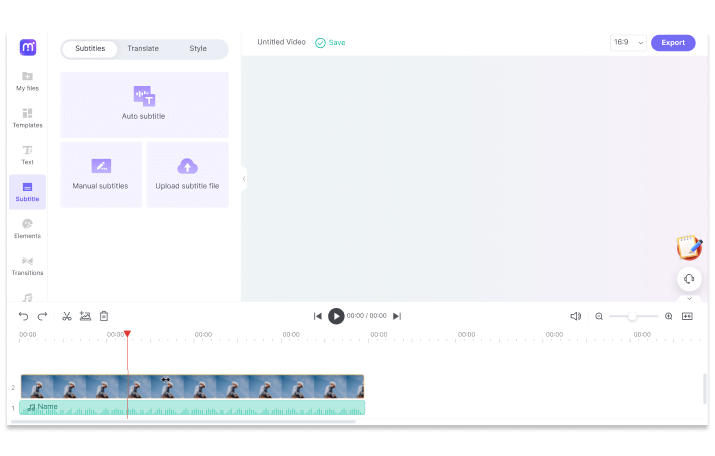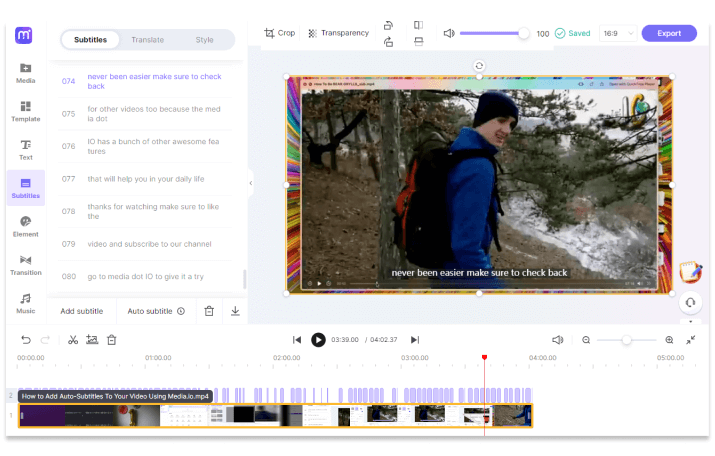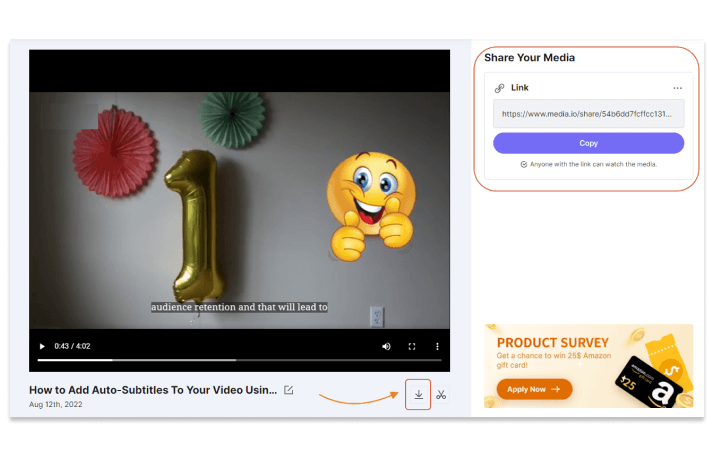 Why Use Media.io to Download Movie Subtitles?
Online & Ease of Use
Media.io free subtitle tool for movies is extremely simple to use, thanks to the intuitive interface. You don't have to master any advanced skills.
AI Subtitle Automation
This subtitle program utilizes AI automatic speech recognition technology to analyze audio or video and instantly create subtitles with high-level accuracy (95%). The whole process takes a few minutes, much faster than manual editing.
Numerous Languages Supported
Media.io auto subtitle generator & translator supports a wide array of subtitle languages that you can choose from, including but not limited to English, Japanese, Spanish, Polish, Swedish, Arabic, Russian, Chinese, etc.
1000+ Video Audio Formats
Media.io works for nearly all standard video and audio file formats, like MP4, MKV, AVI, FLV, MTS, WebM, MP3, AAC, OGG, and much more. Better yet, it's also a powerful video converter enabling you convert movies to any format as needed.
Hardcode Subtitles to Movie
Sometimes you may encounter such a problem – the downloaded YIFI subtitles can not be loaded into your video player like VLC. One of the best solutions is, to hardcode the subtitles to video, that said, make the subtitles a part of your movies. Media.io auto subtitles tool is your best bet to achieve it.
Safe Subtitle Downloader
Media.io is a 100% safe subtitle downloader for movies or TV shows. It doesn't come with any viruses. Plus, it uses advanced SSL encryption to ensure your own videos or audios aren't accessible by unwanted persons.
FAQs Regarding Movie Subtitles
How to Download Movie Subtitles Online for Free?

You can easily download YIFI or YTS subtitles for movies in 3 easy methods:
1. Go to YIFY website > Enter the movie names and click Search > Download YIFI .srt file.
2. Visit Media.io subtitle downloader website > Upload your movie files > Start auto subtitles generation & translation > Download a quality .srt.
3. Opt for Media.io subtitle editor and type YIFI subtitles by yourself.

How to Add YIFI SRT to Movie Without Any Software?

Using Media.io online subtitle tool, you can readily merge the YTS subtitle file with movie without software downloaded. Simply upload the downloaded subtitle and video file (optionally edit and change subtitle styles) and then click Export to add the SRT file to the movie.
Alternatively, you can also use its Automatic subtitle generator to speed up the whole process.
Angelina Russell
This is the best online subtitle maker by far. It lets you perform automatic video captioning in your native language. For someone captioning long videos, this tool is a must-have.
Ann Lee
This online application transcribe movie dialogues accurately. It doesn't confuse words with others.
Luciano Guardado
I've used this subtitle generator for a month, and it's actually pretty good. The UI is self-explanatory and supports manual and automatic video captioning. I love it!
Scott Johnson
This is the best auto subtitle generator I've ever used. It's free yet full-fledged. It feels more like a desktop video editor.
Stacy K
One of the most accurate subtitling apps (I've tried several, trust me). It's easy, and the subtitles can be translate into your native languages. You should try it!
Auto Transcribe, Generate, Translate & Add Subtitles to Movies.
Media.io gives you limitless video editing experience!