Improve Your Online Courses Quality With Noise Reducer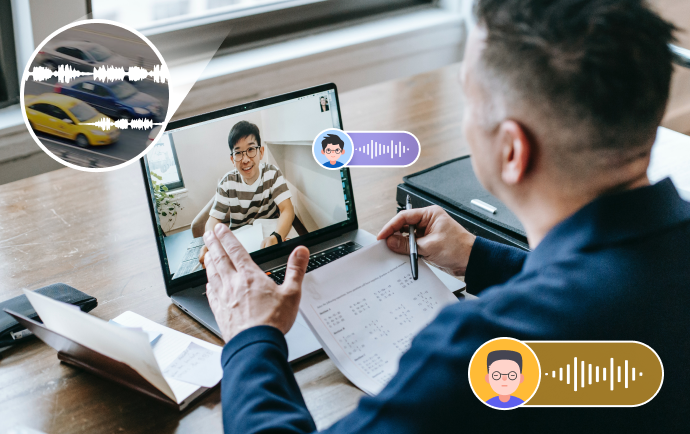 Reduce background noise and enhance audio quality
Background noise can be a major distraction during online teaching, making it difficult for students to hear and understand your lectures. Media.io Noise Reducer uses advanced AI technology to remove many noise types from audio files. Its noise reduction feature eliminates unwanted background noise like wind, hiss, reverb, and click. If you cannot distinguish specific types of noise, you can also click "Denoise" to automatically reduce noise for your entire video or audio file. Thanks to its user-friendly interface and intuitive controls, anyone can easily control the noise reduction feature, regardless of their technical expertise.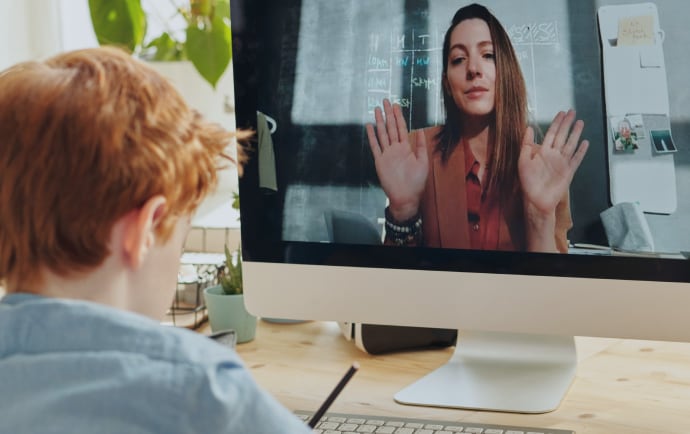 Create clearer and professional recordings course
With the increasing popularity of online teaching, it's important to create high-quality course materials that stand out from the competition. Besides the explicit content, clean audio is essential for effective online education. A clear audio recording can also improve your credibility as a teacher and help you build a stronger connection with your students. Using Media.io Noise Reducer, you can remove distracting background noise, improve the quality of your audio recordings, and enhance your vocal, making your course materials clearer and easier to understand.
Intelligent, Reliable And Powerful Noise Remover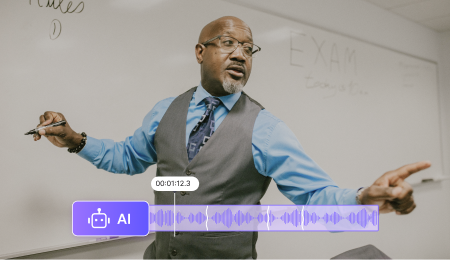 Noise Reduction Powered by AI
Noise Reduction Powered by AI
Utilizing advanced AI algorithms, Media.io provides all users with an efficient noise reduction process. This tool lets you quickly eliminate any unwanted noise from your teaching recordings, resulting in clearer and more professional course materials.
Try it Now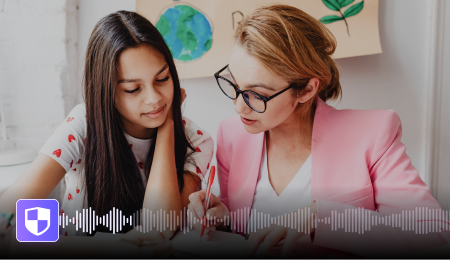 Protect Your Security
At Media.io, we value your privacy. You can rest assured that your privacy is protected, as all uploaded audio or video files are automatically deleted after 24 hours. So you can upload your recordings without any concerns about privacy issues!
Try it Now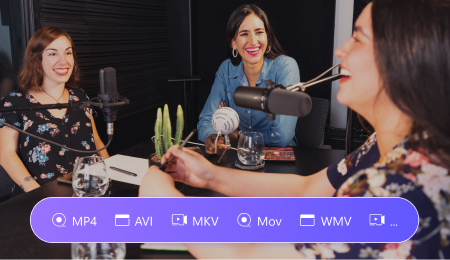 Handles multiple file formats
Handles multiple file formats
Media.io's online noise reducer supports almost every audio and video file format. So whether you have an MP3, M4A, OGG, AU, MP4, MOV, VOB, MTS, or any other file format, you can easily upload it to the platform from any device.
Try it Now
remove noise now
How To Eliminate Background Noise From Your Course Recordings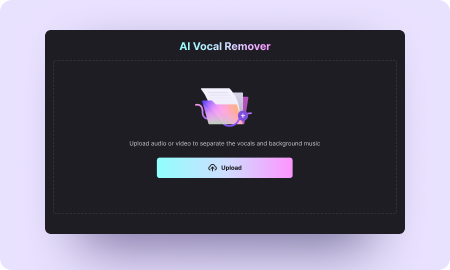 1
Import your recording files
Please click "upload" to import your audio or video file of course recording.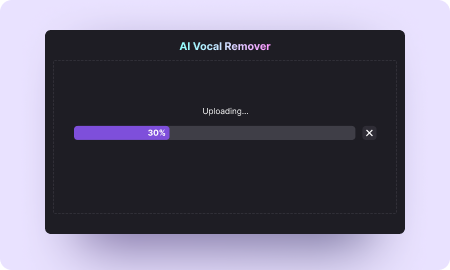 2
Remove noise and enhance the voice
At Media.io, you can effectively delete various types of noise by choosing specific types. Be sure to enhance your vocals for optimal results as well.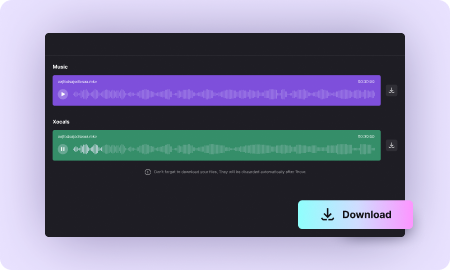 3
Export your high-quality files
Once background noise reduction and speech enhancement have been completed, you can preview the outcome. To save the file in MP3 format, click the Download button.
How To Record Your Course While Minimizing Background Noise
Noise reduction algorithms work by removing parts of the audio signal that match specific patterns, which can also result in removing important parts of your content. Therefore, it is recommended to record your course while minimizing background noise.
Place The Microphone Carefully
If you are recording a lecture video in a classroom, place the microphone on the podium or carry it with you to ensure it is close to you and avoid unnecessary noise.
Use Soundproofing Materials
Soundproofing materials can effectively reduce the noise reduction work needed later on. Iif you don't have a professional recording environment, you can choose thick curtains or carpets.
Turn Off Noisy Appliances
Some overlooked appliances in the classroom can often produce annoying noise in your recorded audio. So before recording, turn off things like electric fans or air conditioners.
Maintain Volume Balance
Sometimes people unconsciously change their volume or tone, but teachers should try to avoid notable differences in volume or pause between sentences when recording online courses.
Choose The Right Recording Time
Avoid recording during peak hours to reduce the impact of traffic noise. Remember to confirm the recording time with your family to minimize distractions if you are recording at home.
Adjust The Recording Equipment
Try to lower the noise level by adjusting the the recording equipment's sensitivity. Remember to listen to the recording a few times to ensure the recording quality meets the requirements.
More Tips > Frequently Asked Questions About
Noise Reducer
What is noise reduction and why is it important for teachers?

Noise reduction refers to removing unwanted or distracting sounds from an audio recording. It is important for teachers because it can improve the quality and clarity of recorded lessons, making them easier for students to understand.
Media.io Noise Reducer will be an excellent tool to improve the audio quality of your recorded course, enhancing the effectiveness of your lessons.

What are some common sources of noise in recorded lessons?

Common sources of noise in recorded lessons can include background noise from outside, electronic devices, or other people talking nearby. In addition, the recording equipment's movement or handling can also cause unwanted noise. You can use Media.io's Noise Reducer to eliminate annoying noises and enhance the quality of your voice, taking your online course to a professional level.

What are some techniques teachers can use to reduce noise in recorded lessons?

Teachers can reduce noise in recorded lessons by choosing a quiet recording environment, using high-quality recording equipment, and adjusting the gain or sensitivity of the recording device to reduce noise levels. They can also try to minimize physical movements or sounds during recording and use noise-canceling headphones or microphones if necessary.

Can noise reducers help improve recorded lessons?

Yes, Media.io Noise Reducer can be used to remove noise and enhance the audio in your recorded lessons and avoid the loss of your course content at the same time.
Edit Videos Seamlessly with Kwicut's Text-based Editing
√ Transcribe, clone, and enhance your voice with AI technology to create talking head videos.

√ AI Voice Cloner Ends Reshoots

√ Edit Video Seamlessly Like It's Text