We come across numerous video editing applications that provide us impeccable features for integrating music soundtracks onto video clips. While using iPhone or any Apple Device, people confuse themselves over the selection of the best video editing application to get their content and creativity improved with cinematic effects and how to add music to video on iMovie without iTunes. Out of many available options, one such video editing tool is considered the most trusted and effective, out of many impeccable free applications available on the App Store. This article shall discuss how to put music on iMovie not only on iPhone but will explain how to put music on iMovie on Mac. Conclusively, this article shall provide the perfect overview that would allow users to get to know the application to its roots.
This video editing tool for iOS and macOS converts videos into cinematic enclosures with studio logos and credit rolls. It provides experience in video editing as close as the cinematic experiences with access to different themes and templates that beautifies the uniqueness within the video. IMovie is an easy to use application with a very contemplative user interface that supports videos up to the resolution of 4K with a direct connection to the iOS device it is connected with. The article shall discuss the method of how to put music on iMovie with a guideline of perfect features that allows the creation of the cinema-quality video. IMovie was designed as a tool for every ordinary iOS and macOS user. It comes with a complete guide of steps to put music on iMovie iPhone and how to put music in iMovie on Mac. Since everyone is not used to video editing, this application 'teaches' them to design exemplary video clips with the help of easily accessible tools.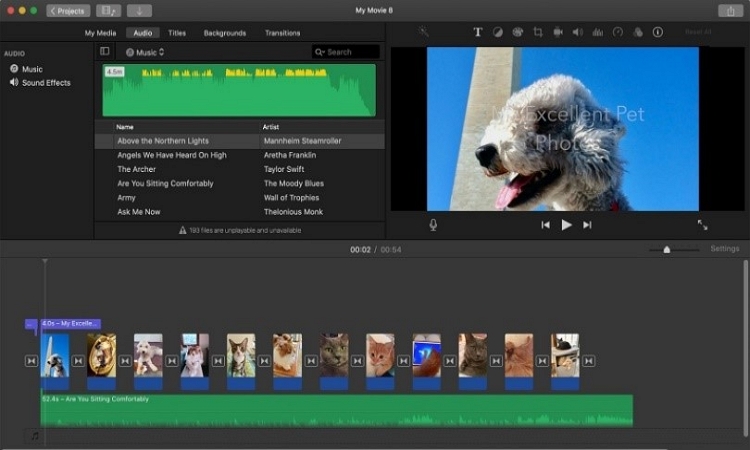 iMovie comes with additional custom elements that allow users to add custom logos, cast names, and credit rolls. With a variety in the selection of genre, it lets users create their content and provides them the guidelines of steps to put music on iMovie without iTunes. It comes with a collection of effects and enhancements for improving the quality of the movie. With features that provide a guideline of how to add music on iMovie, users can add soundtracks of their choices from the existent libraries or manual voice-overs.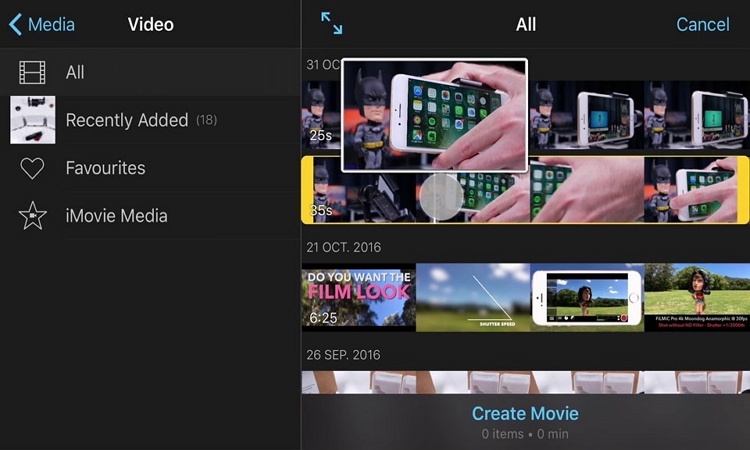 Users might face difficulties yet when using iMovie for the first time and would need to know the steps of adding music on iMovie iPhone or how to put music on iMovie without iTunes. The following guide presents a step-wise procedure that needs to be followed to get to know the method of how to put music in iMovie on Mac or iPhone
Creating an iMovie Project
After selecting the 'Create Project,' users are provided with two styles of 'Movie' or 'Trailer' to choose from. The trailer usually utilizes pre-built templates for embedding videos, whereas Movie offers an integrated platform to learn designing movies and ways to put music on iMovie.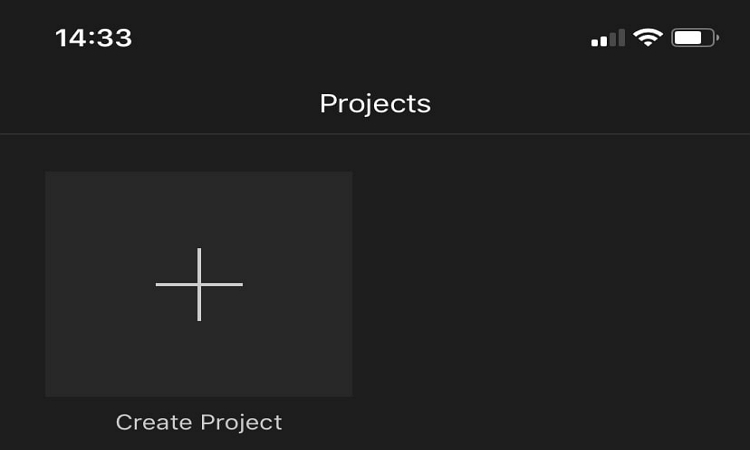 Selecting the Clips of our Choice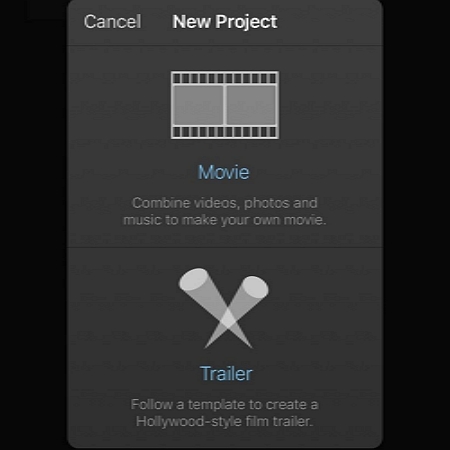 It is always at the discretion of the users to select as many video clips as they want to design a collective trailer to provide meaningful content. The next screen that taps onto iMovie is organized in the form of 'Moments' that contains videos in different categories for helping users find their videos with ease. The application automatically sequences the clips and adds transitions onto them to blend them effectively. Users can always add more clips to the existing videos and change the sequence by dragging.
To understand how to put music on the iMovie of iPhone, we need to start editing the video by tapping the clip icon in the timeline. Several offers are presented for editing the video.
It is always a desire of an editor to replace standard audios with the music of their choice. By accessing Apple's library or composing something in Garageband, users can understand how to put music on iMovie without iTunes. For adding music, the user first needs to select the '+' button and select the 'Audio' option. This would encounter them with the list of music they seek to add from. The desired soundtrack should be selected, followed by clicking on the 'Use' button. It can then be resized and positioned after it is dropped on the timeline.
Conclusion
The article provides a complete overview of the range of features available on iMovie with a comprehensive guide on how to put music in iMovie on iPhone or how to put music in iMovie on Mac.