Making the best thumbnail for YouTube requires more than just a cool picture and experience. That's because you'll need the right YouTube thumbnail maker to get the job done. It must tick all checkboxes such as simplicity, cost-effectiveness, free templates, and more. So today, I want to furnish you with the best apps to help you make an attractive thumbnail for YouTube, quickly and professionally.
Part 1. Are YouTube Thumbnails Important?
There are various reasons why you should look to make the most attractive thumbnail for YouTube. A great thumbnail acts as a 'book cover' for your video on YouTube. That is, it is the first thing that YouTube geeks look at before opening your video clip. However, no matter how smashing your custom thumbnail is, it won't change anything if your video content is below quality. But the truth is that an attractive thumbnail will still give you an edge.
So, if you want to make a top-quality thumbnail, keep in mind these traits:
Use minimal words on the title or description
Use dynamic images and brand colors
Apply large texts
Use custom backgrounds
Make direct eye contact
Part 2. Top 10 Best Thumbnail for YouTube You Can't-Miss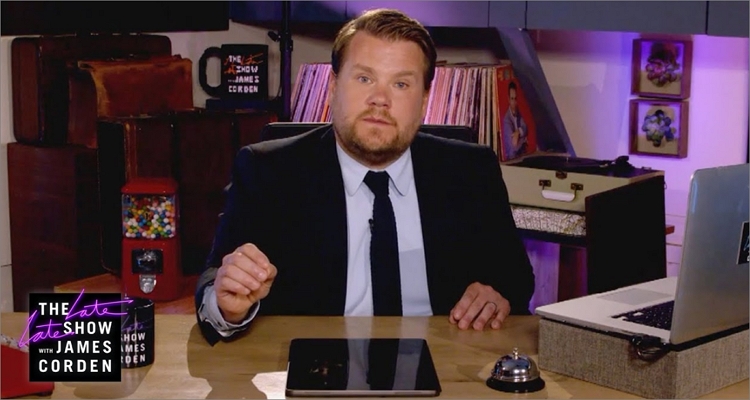 After doing some digging on YouTube, our number one contender for the most attractive thumbnail for YouTube is this James Corden's thumbnail. As you can see, the photo is clear enough and gives you a sneak-peek of what's inside the video. In this case, he uses zero colors, but the background is already colored enough. As for the text, he keeps it short and concise. It doesn't occupy lots of space on the template design. In short, the perfect YouTube thumbnail doesn't necessarily need those huge texts and bright color combinations. Just keep it simple.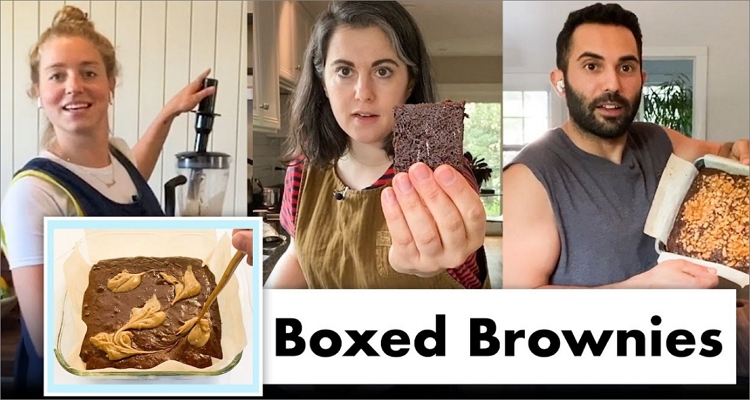 Bon Appetit's "Boxed Brownies" looks yummy even before you click on the video link. In this video, some top-chefs will teach you how to make boxed brownies like a pro. Well, the video thumbnail gives you a hint of want to expect, thanks to its perfect photo combination. The video itself is divided into several tutorial sections, which is well articulated in the thumbnail. As expected, the title of the video is short, straight to the point, and big enough to read. It uses Bold text with a white background, making it visible from meters away. And again, no bright colors here.
There's a reason why "Trying to Become a TIKTOK FAMOUS In ONE WEEK!" has 340K views despite being published only on May 16, 2020. Apart from the entertaining video content, this video's thumbnail ticks all the boxes. It uses up to three photos in the thumbnail layout, all of which are of high-quality with no annoying expressions. However, it's the use of background effects on this thumbnail that sets it apart. The left and the right photos use custom backgrounds with minimal colors. Also, the black text is big and clear enough, thanks to the white background.
This is one of the funniest but excellently designed YouTube thumbnails you can come across. Here, the thumbnail perfectly complements the video description. The photos on this thumbnail are relevant enough and will grab the viewers' attention in no time. As I've said earlier, a relevant and quality photo is like a video demo. In this YouTube video, you already know what the two guys a beefing about by simply looking at the thumbnail. Overall, a nicely taken picture can communicate even better than written words.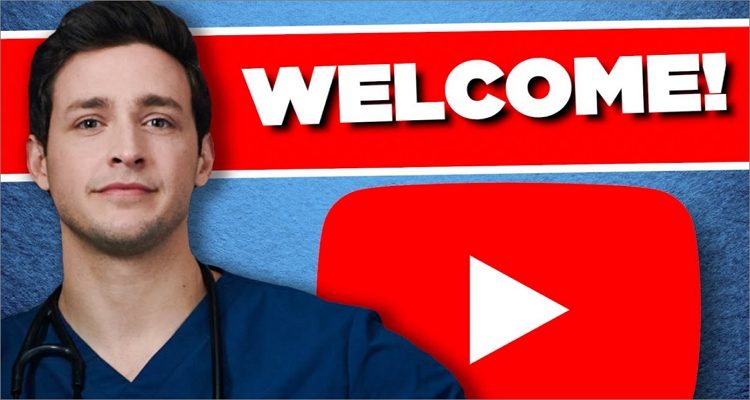 If you take a closer look at all Doctor Mike's YouTube thumbnails, you'll realize one thing; he makes direct eye contact with viewers. Well, apart from the image quality, you should also keep in mind the eye contact with your viewers. The eye contact alone can be enough to create curiosity in the viewers' mind to explore more. Also, if it's a video tutorial, direct eye contact can immediately tell the viewer how confident and professional you are. Keep in mind that human brains will always focus on the face first.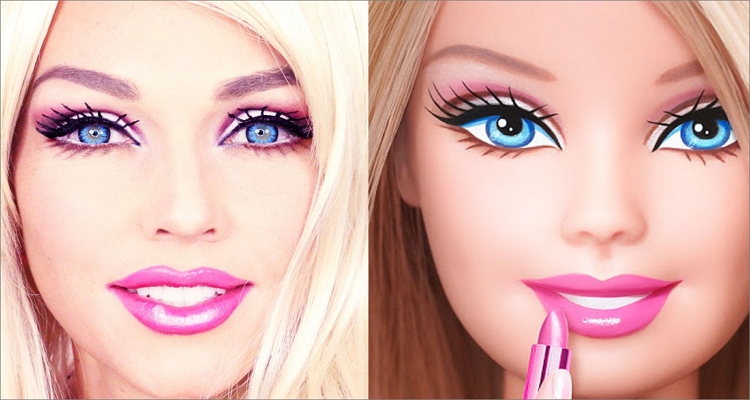 In an ideal world, a thumbnail for video tutorial should portray the results to arouse some curiosity. In this tutorial video, you don't need rocket science to know what the end result is. The face photos display the makeup similarities between the virtual Barbie Doll and the real human face. This thumbnail does not even need any text or background colors to convey the video message.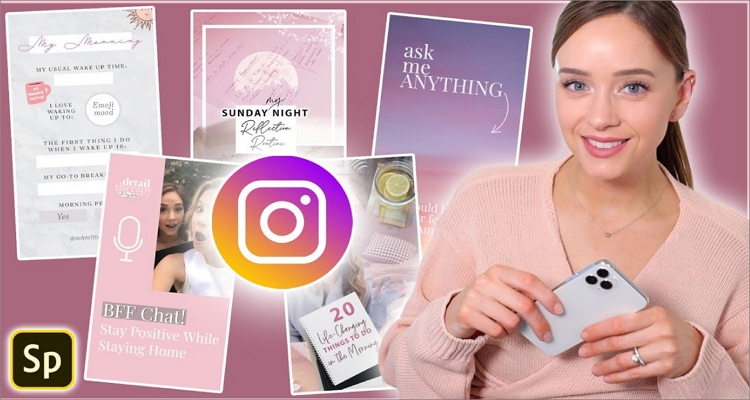 In this video tutorial, Amy Landino wants to show you how she makes her Instagram stories pop, and her thumbnail does a great job summing up the content. She uses an Instagram logo alongside her smiling picture, which immediately tells you that the video is all about Instagram stories. Also, the background of the thumbnail uses complementary colors of mostly pink and white, which blend nicely.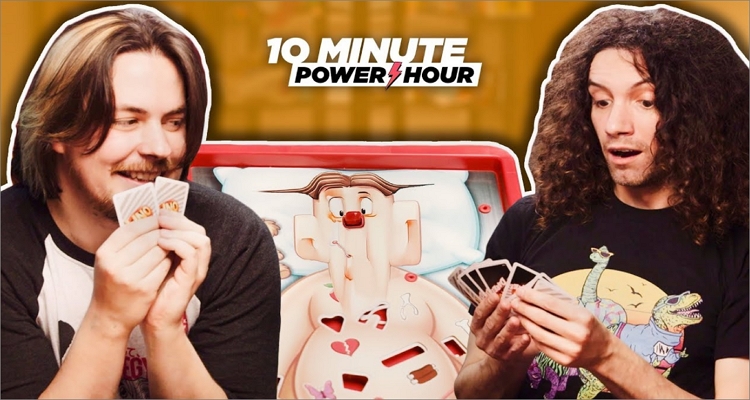 You've probably seen some comments on YouTube saying, "I've clicked this video link because of the image cover LOL." This thumbnail might look somehow sleazy, but most of us have opened several videos on YouTube just because of curiosity. Also, the powerful title delivers the intended message by wrapping up the whole video idea. I also like how the image background and frames are applied.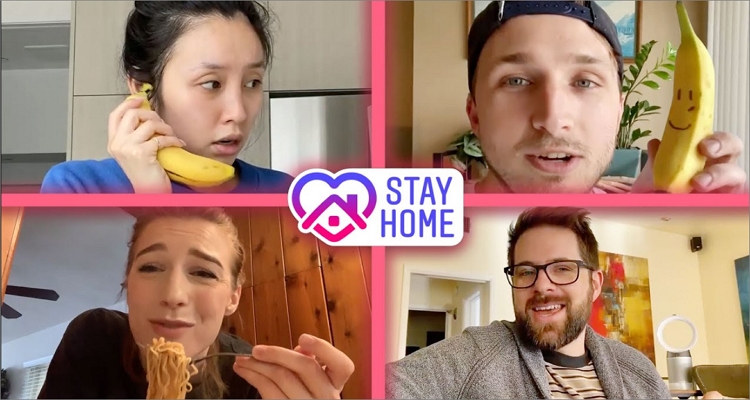 What I like the most about this YouTube thumbnail the way it applies the text and symbol. The thumbnail perfectly sums up the video content, which is about safe quarantining during the Coronavirus period. The vlog is about four characters who are trying to beat boredom at home through various activities. To quickly convey the message, the thumbnail is partitioned into four sections, with each part representing a particular character.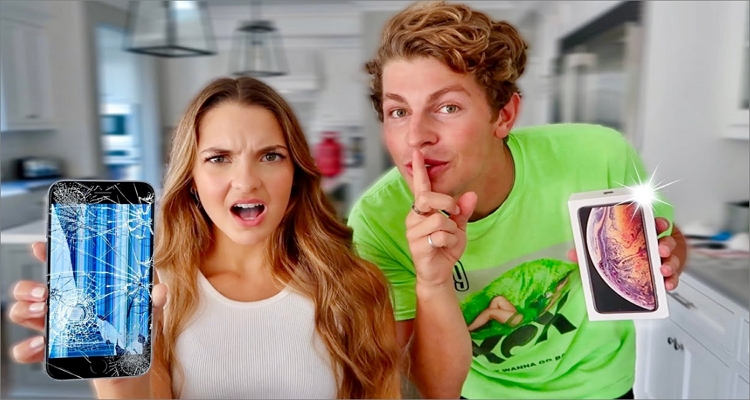 The final example of a professionally crafted YouTube thumbnail is this Ben Azelart's video cover. The original picture itself is of high-quality and with perfect facial expressions. Also, the editor tactfully applied the blur feature in the photo's background to make the primary images the main focus for the viewer. And as I've insisted earlier, you don't need those large, colored texts to tell your viewers what to expect in the video.
Summary
You don't need to apply all the rule thumbs of making the best thumbnail for YouTube. You can just take a high-res photo that relates to your video content and then edit it slightly by adding contrast, blur, and other effects. However, it's most advisable to throw in a clear title and a few colors here and there. So, get your thumbnail maker ready and apply these techniques to make an award-winning YouTube video cover.