2020 has been a successful year, at least for Apple. The company managed to roll out multiple flagships, including the iPhone 12 lineup. While the entry-level iPhone 12 Mini and iPhone 12 boast significant improvements, it's the higher-end Pros that are sure to attract smartphone enthusiasts. The reliable displays are now bigger and clearer, with the cameras getting the all-important telephoto lens. So, enough talking, and let's discuss what the iPhone 12 Pro 5G and the iPhone 12 Pro Max 5G pack under the hood.
Part 1. iPhone 12 Pro and Pro Max Release Date and Price
Of course, the iPhone 12 Pro and Pro Max price should vary based on capabilities and size. For example, the Pro Max offers a better and bigger display. That said, the iPhone 12 Pro and Pro Max release date will be on October 23, 2020, and November 13, 2020, respectively. As for pre-orders, the iPhone 12 Pro will be available as of October 16, 2020, with the Pro Max going live on November 6, 2020.
Below is a complete price breakdown of the iPhone Pros:
iPhone 12 Pro 128GB: $999
iPhone 12 Pro 256GB: $1,099
iPhone 12 Pro 512GB: $1,299
iPhone 12 Pro Max 128GB: $1,099
iPhone 12 Pro Max 256GB: $1,199
iPhone 12 Pro Max 512GB: $1,399
Part 2. iPhone 12 Pro and Pro Max: Design & Color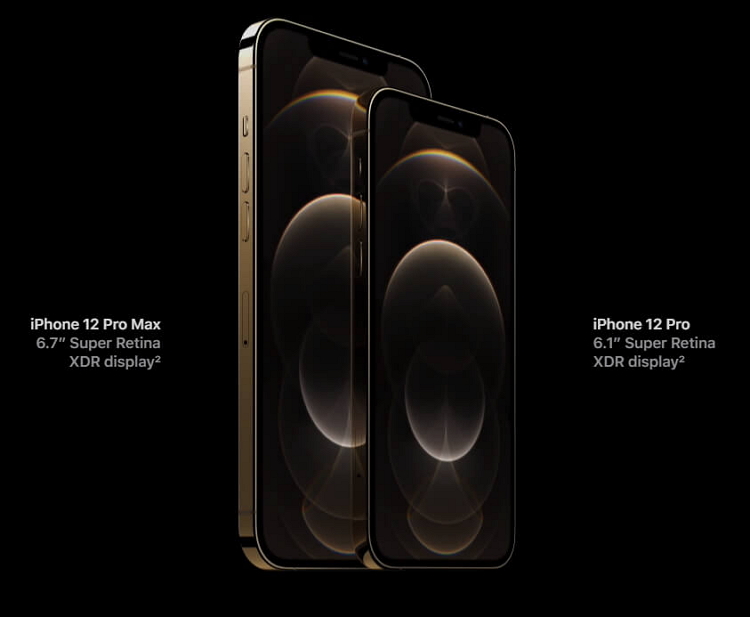 For starters, both phones come in Silver, Gold, and Graphite colors. However, it's the Pacific Blue iPhone Pro models that stand out. The brand new pacific color looks sleeker and unconservative, unlike the other options if you ask me. But if you're looking for something that doesn't attract too much attention, I suggest the Silver and Graphite colors. The Gold iPhone Pro and Pro Max should feel more premium.
As for the design, both phones are larger than their predecessors. The Pro models now measure 6.1 inches and 6.7 inches. Also, both iPhones feature squared-off industrial designs with flat bands on the sides. They use surgical-grade stainless steel edges and matte glass at the back. The phones spot ceramic-hardened displays for 4x more drop resistance. Not only that, but the Ceramic Shield is also lighter and more impervious to electricity and heat. Further, they are IP68-rated for water and dust resistance.
Part 3. iPhone 12 Pro and Pro Max: Display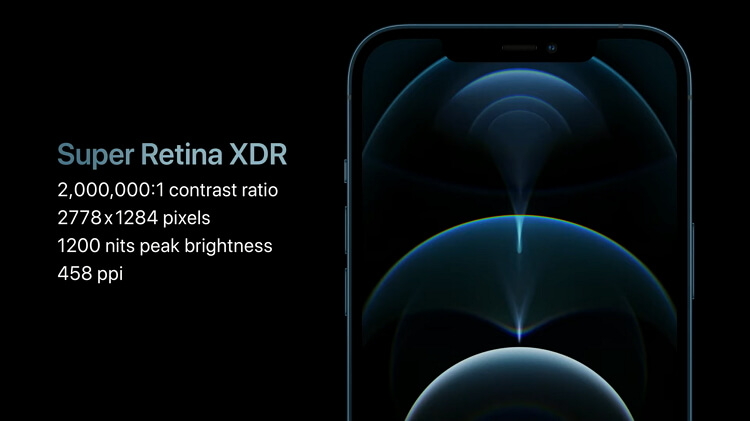 As you can see, the iPhone 12 Pro and Pro Max display are bigger and more durable than their predecessors. But that's not all because Apple also fits a Super Retina XDR OLED, which offers better contrast and image quality. The iPhone 12 Pro display spots 1170 x 2532 pixel resolution with the Pro Max boasting 1284 x 2778 pixels. Both phones support a peak brightness of 1200 nits.
Part 4. iPhone 12 Pro and Pro Max: Camera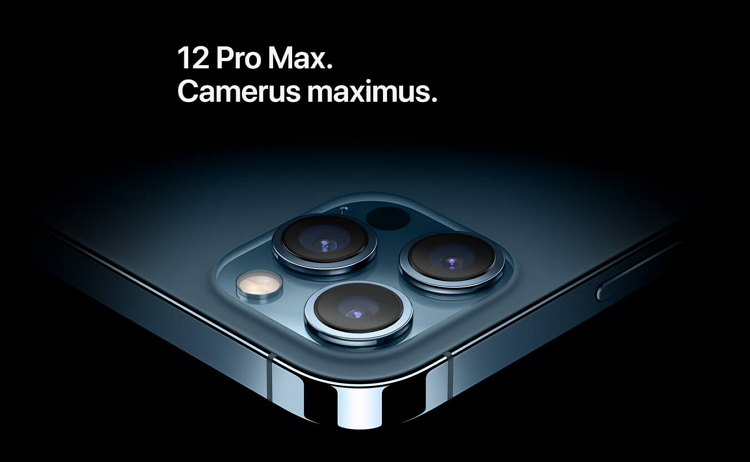 Much hasn't changed on the Phone 12 Pro and iPhone 12 Pro Max camera hardware. For starters, both phones offer a 12MP rear main but with wider apertures compared to last year's iPhones. The iPhone 12 Pro camera gets an f/1.6 aperture compared to its predecessor's f/1.8. According to Apple, this gives it up to 27% better low-light performance. The Pro Max offers a larger 12MP sensor with an impressive 1.7µm pixel size. The manufacturer says this should offer up to 87% low-light performance improvement.
Additionally, both phones boast a 12MP ultra-wide snapper that supports a 120-degree viewing angle. They also have a 12MP telephoto lens to complete the triple-lens camera setup. The Pro offers a 2x optical zoom and 10x digital zoom, whereas the Pro Max telephoto lens supports 2.5x optical zoom and 12x digital zoom. You'll also notice a LIDAR scanner at the back for improving autofocus in low light by up to 6x.
It doesn't end there for pro photographers. That's because Apple will roll out its ProRAW proprietary image format at the end of the year. With this image format, iPhones will now take high-quality and versatile RAW images. You can then adjust the detail, colors, and so on.
Part 5. iPhone 12 Pro and Pro Max: Specs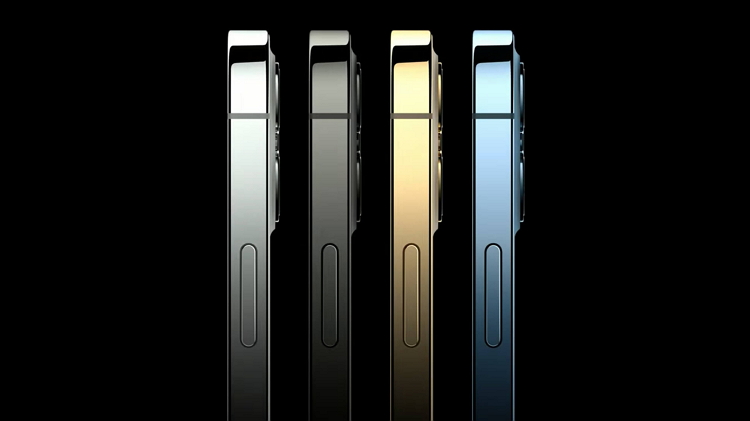 As earlier said, these phones come in three non-expandable internal memory variants. Also, both phones pack the powerful 5nm A14 Bionic chipset. Apple claims it is 50% faster than all other smartphone processors, including Android's premium Snapdragon 865 Plus. Apple also says that the iPhone 12 Pro will offer 17-hour video playback and 65 hours of audio playback. With the Pro Max, you'll enjoy playing music for up to 80 hours and videos for 20 hours.
Interestingly, the iPhone 12 Pro 5G and iPhone 12 Pro Max 5G will be compatible with the MagSafe accessories. For example, the MagSafe charger offers 15W of wireless charging. That's two times more than what you'll get with the 7.5 W Qi wireless chargers. Both phones can also juice up via the 20W adapter to achieve up to 50% power within 30 minutes. Sadly, the new iPhone 12 lineup doesn't ship with power adapters. Apple claims it's an environmental-friendly move.
Part 6. iPhone 12 Pro and Pro Max: 5G Performance
You probably already know that the brand new Apple iPhones will be supporting next-gen 5G networks. In a nutshell, you'll get faster performance when streaming movies/music and playing video games such as the inbuilt League of Legends. Of course, this will come at the cost of your battery life.
Part 7. Where to buy: iPhone 12 Pro and Pro Max Best Deals
The iPhone 12 Pro and iPhone 12 Pro Max are certainly not your 'usual' smartphones. You'll have to fork out a minimum of $999 to get your hands on one of these.
Final Words
The most apparent difference between the iPhone 12 Pro models is the screen size. But if you're tech-savvy, you'll note that the Pro Max camera setup plays on another league. The 2.5x optical zoom and 12x digital zoom should give your high-quality shots from afar. If you add in its longer battery life and better display resolution, the Pro Max is undoubtedly worth the $100 price difference.
Pro Tip: Because iPhones now take images in HEIC format, you might need to compress and convert photos before sharing or uploading online. In that case, use Wondershare Online UniConverter to do that straight from your phone. It's super-fast, easy to use, and can convert HEIC to JPG with high-quality. Even better, you can convert multiple photos at once.
Step 1. Upload photos
Use your web browser to open Online UniConverter and then choose Online Tools before tapping Image Compressor.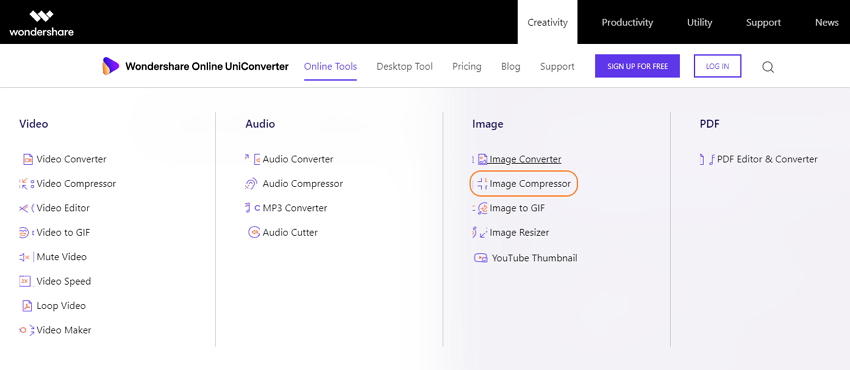 Step 2. Choose Images
Tap Choose Filesto add your local images. You can also drag and drop pictures directly.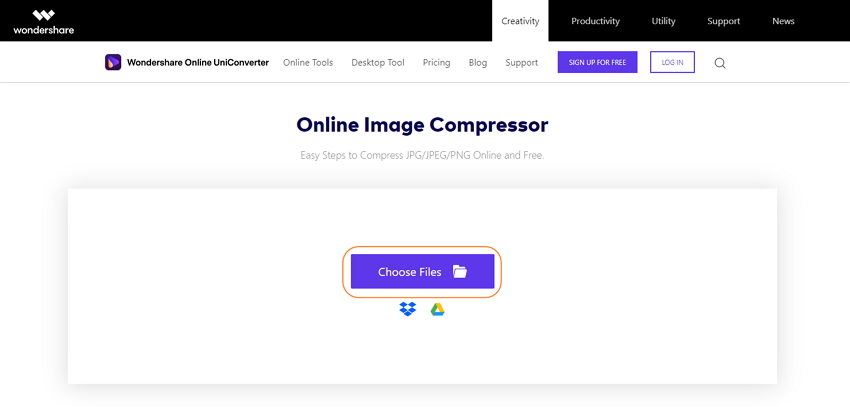 Step 3. Compress photos
Tap the Compress button to start compressing and converting your HIEC images to JPEG format. It's that simple!