Making photos more visually appealing by getting rid of large to small damages is a very crucial component to engage more viewers. Specifically, on Instagram, people prefer to post images free of mistakes. Many photo touchup apps can help you with this issue. However, to get what you want without any distractions, you need to work with an optimized one.
This article will be dedicated to retouching applications that can make photo retouching easier than ever. Moreover, you will also learn about their features, usage, and other tips to grow Instagram pages in 2023.
Part 1: What Should You look for in a Photo Retouch App?
Photo touchup applications are essential to creating consistent and aesthetic feeds. By some token, you can also define your niche to the users with the help of visually appealing photos. Therefore, the apps you choose should not hold any lagging factor.
If you are new to Instagram and want to know what the things you should look into are photography retouching apps, have a look below. These points will make the process of choosing an application easier for you:
Features:

Even if you are using free photo retouch apps, they should be fortified with impressive features. As you will be working on photos so, make sure that it can help you with several modifications instead of a few retouching. The features in the app you are choosing should not be limited to some specific domain.

Ease of Use:

The app you will be choosing should be easy to use. If you just launched the Instagram page and didn't know any editing skills, would you use a complicated app? Of course not. That is why it is essential to select applications like AniEraser, which you can use without any editing skills or tech knowledge.

Cost Effectivity:

Never trust an app that is costing you a fortune just to use some simple features. It is not good if you have to pay for common features. The app should be budget-friendly and should support a wide array of platforms. Moreover, analyze the subscription plans before working with an app and evaluate what it is offering in the free version.

Picture Quality:

The prevalent apps like AniEraser never compromise the quality of an image, even after removing objects from it. Thus, you should always use applications that can work perfectly without impacting the quality of your pictures.
Part 2: The Best Photo Retouch Mobile Apps with Detailed Guidelines
Do you want to increase the engagement ratios on the newly built Instagram pages? Are you looking for apps that can help you in this scenario? Worry no more because this part will discuss the top-rated photo retouching applications that can help you to cater to this issue. So, let's dive into it without any further delay:
Primarily, you need to know an image retouching application that stands high in its domain. AniEraser is an app by which you can optimize your raw photos to a professional level. With the help of this intuitive app, you can remove all types of unwanted objects from photos. It is perfect for those who have just launched their Instagram page. It has all the capabilities that can assist you at a professional level.
With this free photo retouch app, you can also get rid of spots and blemishes on your face in photos. Not only images, but you can also retouch videos with them. AniEraser also allows you to remove text, watermarks, and uninvited strangers to make the image more perfect.
Above all, the interface of this app is so delightful that you will not get bored while working on images with it. The fast-processing speed of AniEraser will help you in retouching images swiftly. This application works like an instant image treatment, and you can rely on it without any second thought.
Compatibility
Windows, Mac, iPhone, iPad, and Online.
How to Retouch Images with AniEraser
Step 1

Open AniEraser and Add the Image

To start, download AniEraser on your iPhone or iPad and launch it. From the main interface, select "Image Object Remover" and add the image you want to retouch.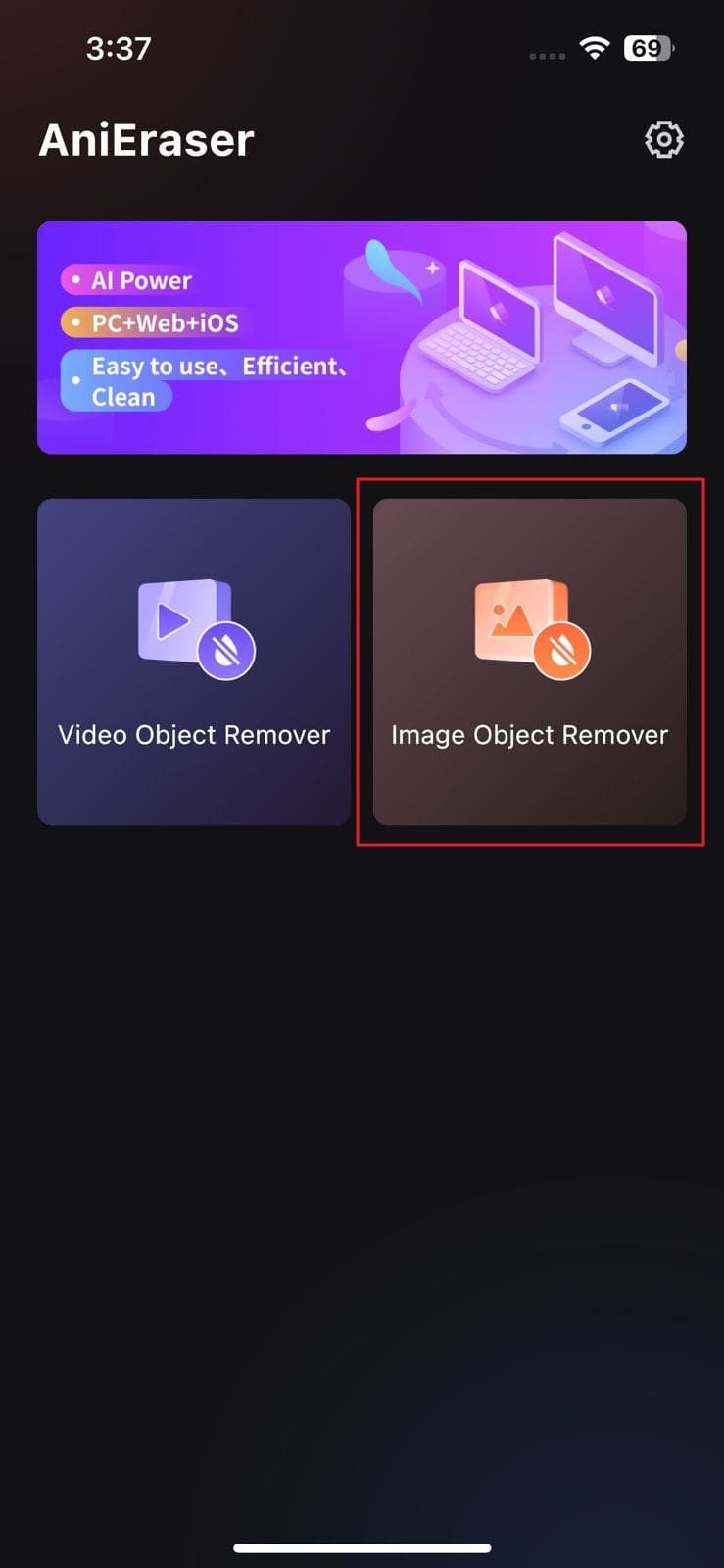 Step 2

Retouch the Image

Following this, customize the size of "Brush" with the help of the slider and highlight the area that you want to remove for retouching. After this, click on the "Next" button from the top right of the screen.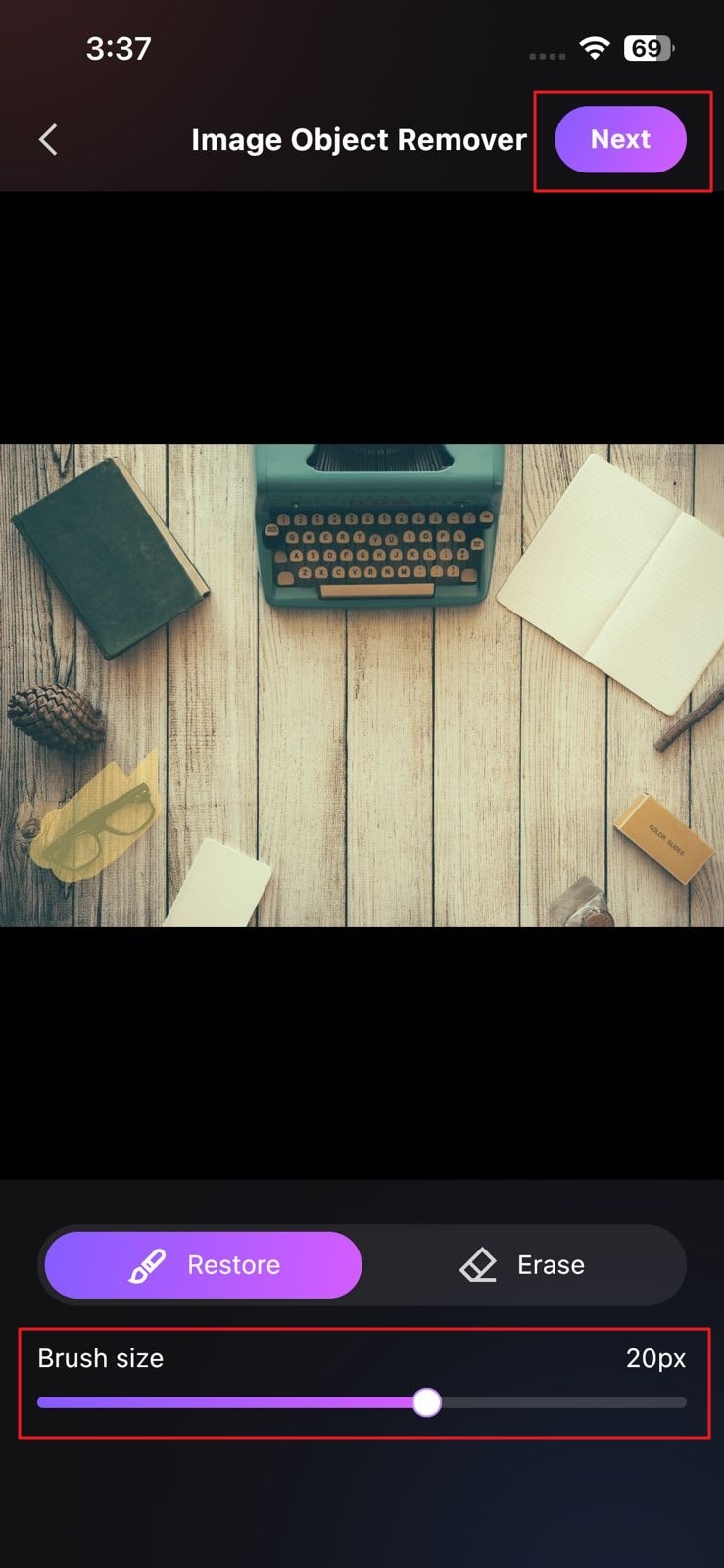 Step 3

Save the Retouched Image

Now, from the "Preview" screen, select "Save Image to Camera Roll" from the middle of the screen. After this, you can click on the "Share" button to share the retouched image with other people.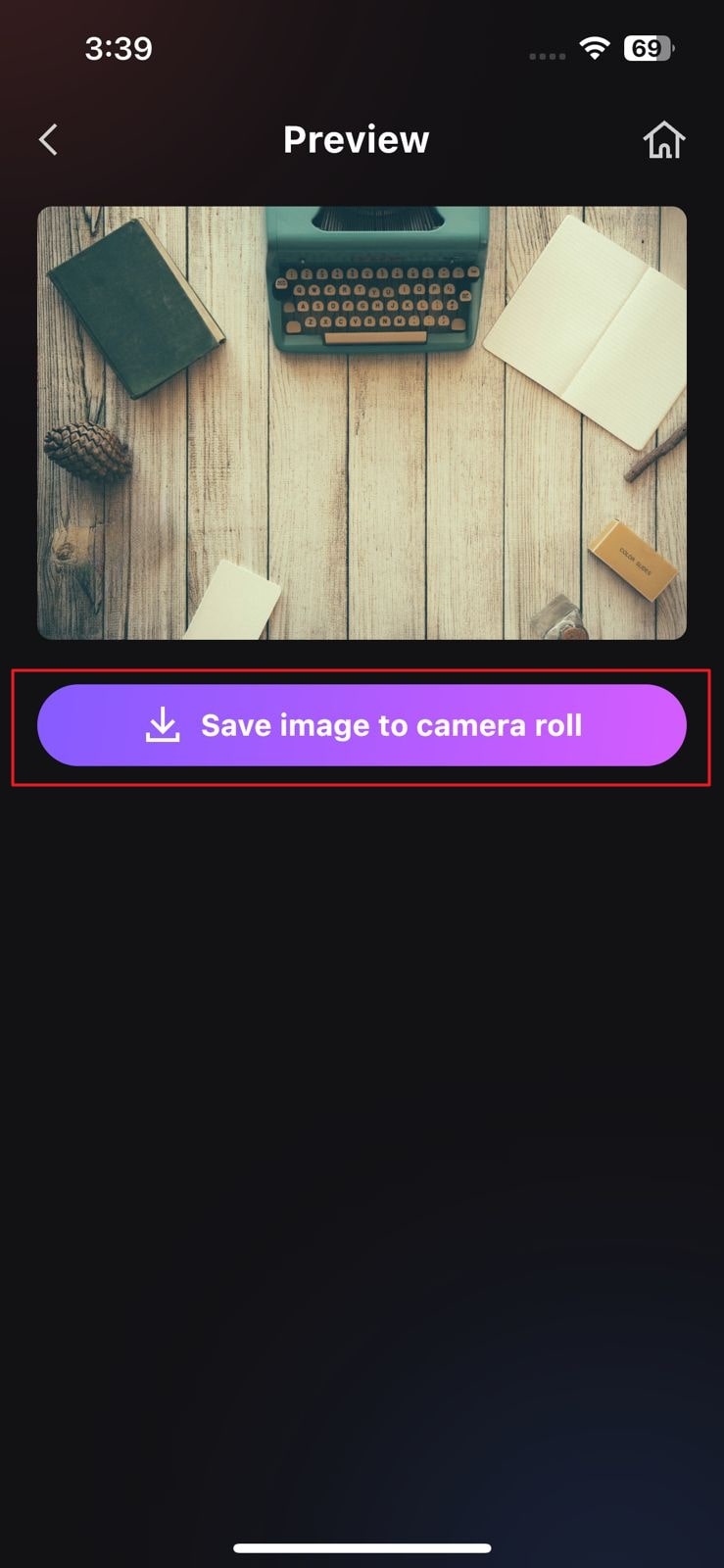 With this complimentary photography retouching application, you can remove unwanted stuff from photos in a go. It helps in making photos clean without investing much of your valuable time. The latest algorithms of edge-aware object removal help you in image optimization. Moreover, you can do this without giving any of your personal data.
From powerlines to meshes in the ground, this app can help you with all. It also helps in decluttering images with precise measures. There are also some tutorials that you can watch for a better understanding of TouchRetouch.
Compatibility
Step-by-Step Guide to Retouch Images with TouchRetouch
Step 1
Access TouchRetouch on your device and import the photo. Once the image is imported, click the "Object" button to highlight the unwanted objects. You can also use the "Lines," "Meshes," "Clone Stamp," and "Blur" options for retouching the photo.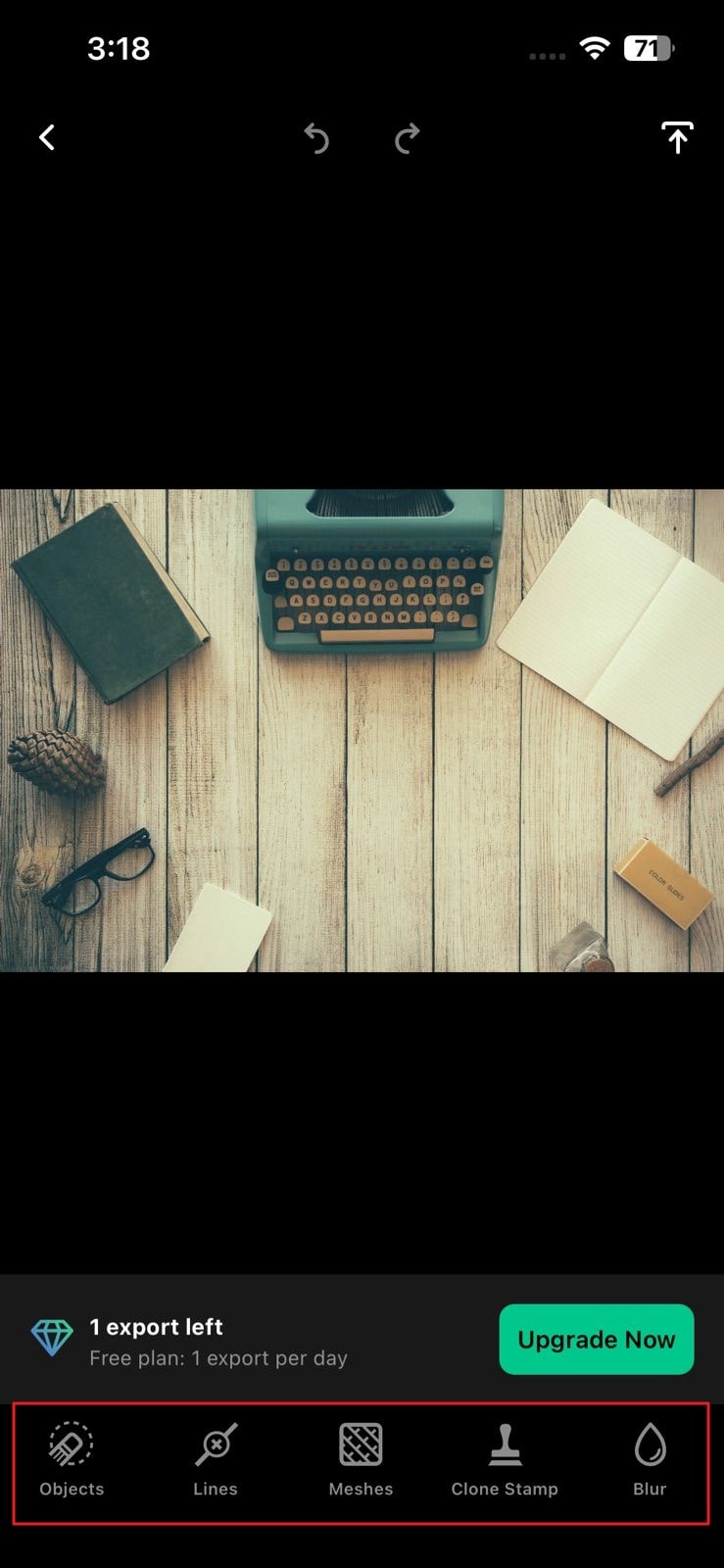 Step 2
After retouching the photo, click on the "Share" icon from the top right of the screen and select the format and size of the photo. Now, click on the "Save as Copy" button. You can also save the modified settings for your future edits by enabling "Save the Current Setting."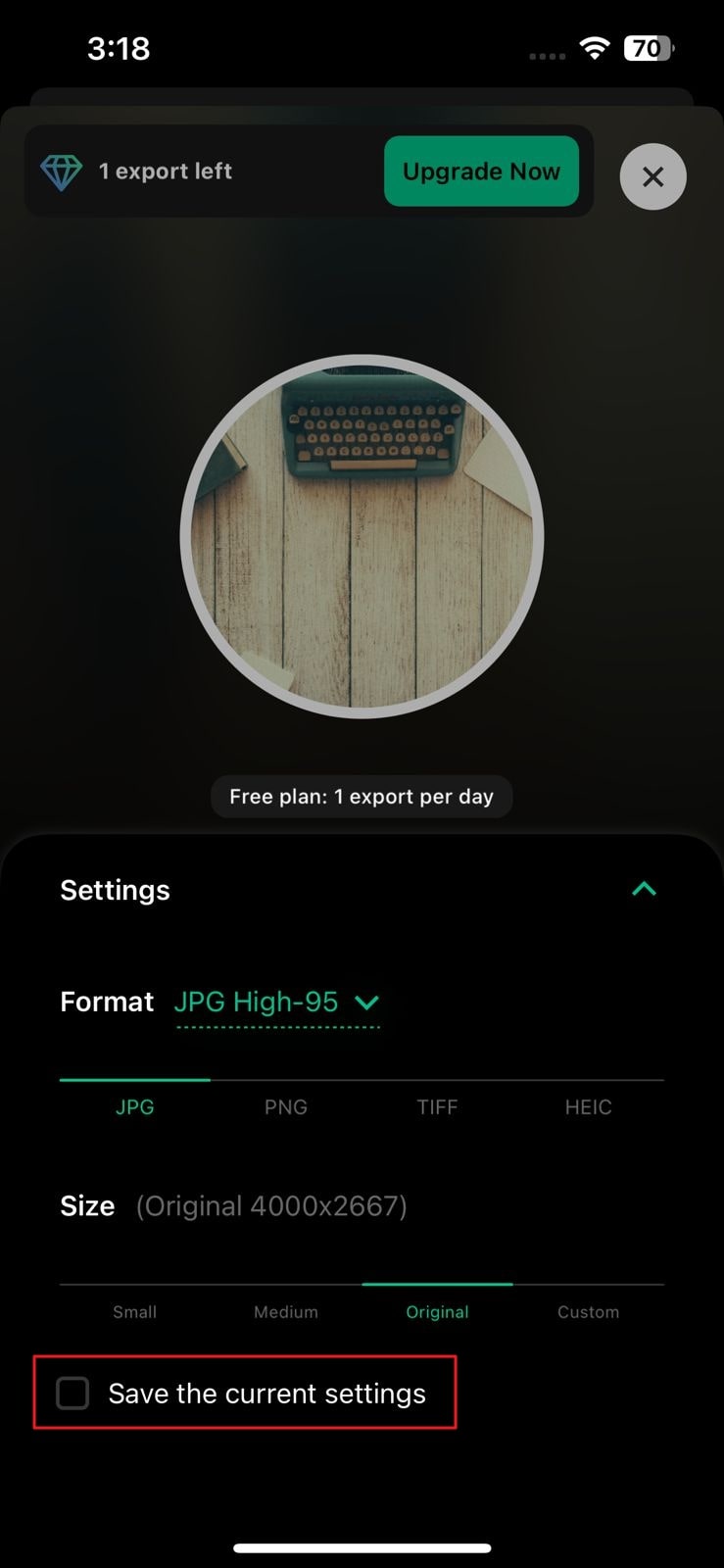 With the help of this retouch pictures app, you can create an engaging and high-end Instagram post. There are multiple design templates in it that you can use to create posts, along with saving time and effort. Moreover, the library of animated text, stickers, and illustration helps you in conveying the message without saying much.
As for the background of images, you can also erase, replace and remove it. LightX Photo Editor and Retouch also allow you to merge photos along with creating multiple exposure image effects. You can also manage the color balance and smooth sharp images. It also allows you to add interactive photo frames to your raw images.
Compatibility
How Can you Retouch Images with the Help of LightX Photo Editor and Retouch?
Step 1
Download and launch LightX Photo Editor and Retouch on your iOS device. After this, click on the "+" icon from the bottom center and import the image of your choice.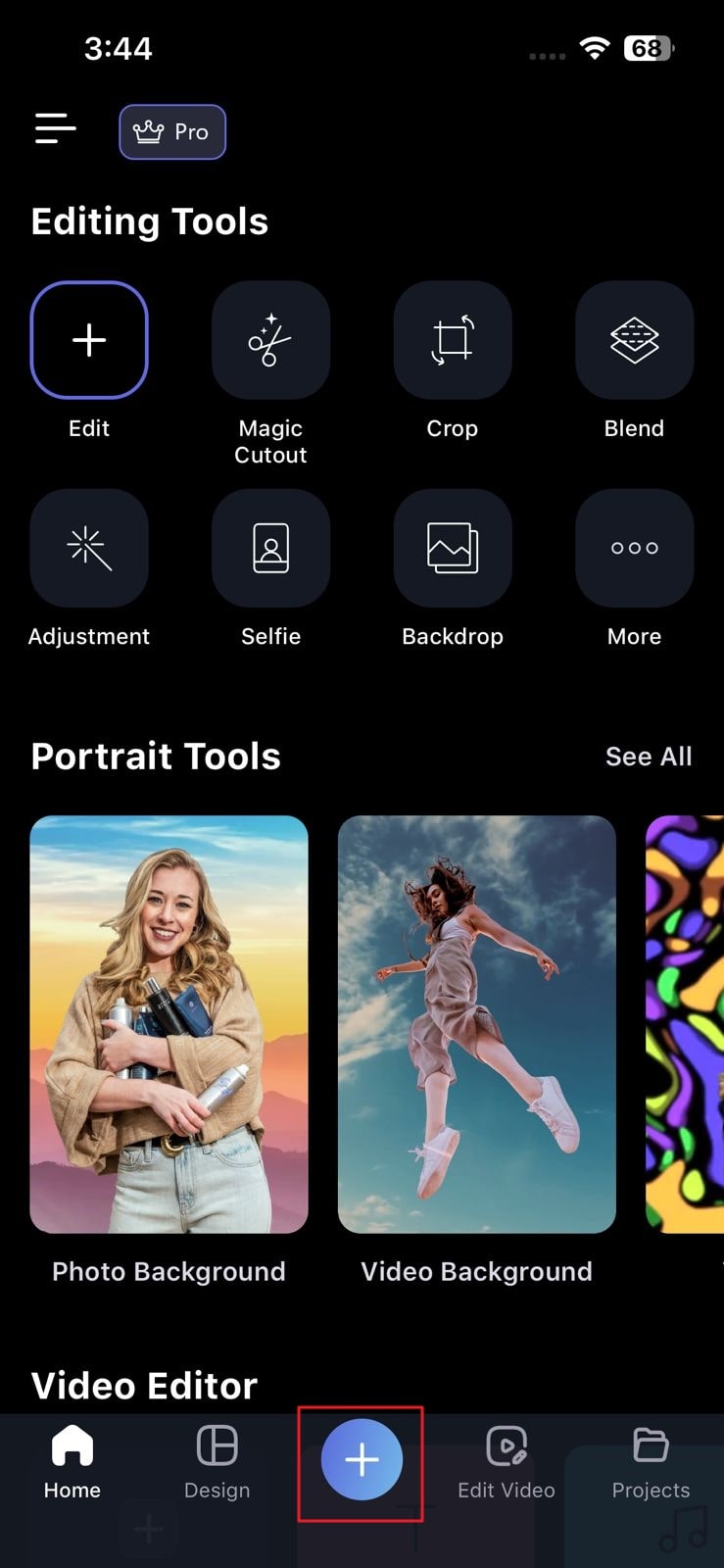 Step 2
Following this, select the "Edit" icon and choose a tool from the options of Magic Cutout to Design. After retouching the image, select the "Share" icon from the top right of the screen and select the "Save" button.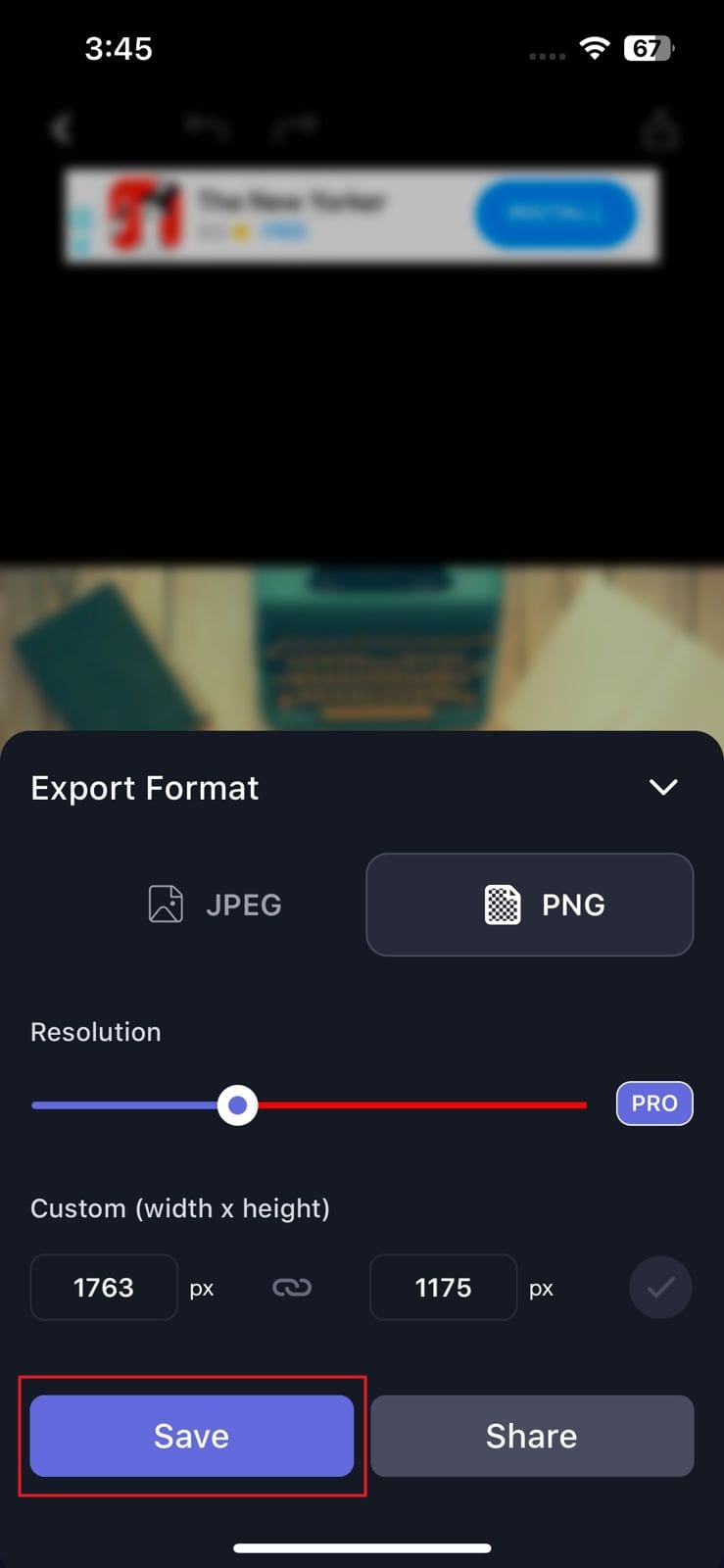 Part 3: Tips to Become a Successful Instagrammer in 2023
Are you a big fan of Instagram and want to work as an Instagrammer? No doubt that Instagram is the best platform to earn dollars in entertaining ways. However, its success depends on the photos and videos you share.
Thus, it is important to work with precise cautions for better growth. If you don't know what measures you should take to be the best Instagrammer, then this section will help you a lot. by following the tips listed here, you can be the best Instagrammer in 2023:
Interpret your Niche:

Initially, you need to demonstrate what your niche is. Niche means what type of content you will be working on. Dedicate your Insta to your niche and post stuff related to it. By this, users will know what content you work on, and they will visit your page when needed information about that topic.

Use Hashtags:

Hashtags are like taking part in a conversation. If you want growth, then know what hashtags are most viewed. Moreover, look for a third-party app that can help you in creating the best hashtags for your page. It also helps your content to reach the targeted audience.

Collaborate with Influencers:

If you sell products and services on Instagram, consider collaborating with an influencer. It is like an investment that never goes to waste. With this, you can follow the trends, and more and more people can reach you.

Post on a Daily Basis

: First of all, look for what timing is best to create posts and then post at specific times. Moreover, never take too many breaks in posting. Always upload high-quality and informative content on a daily basis.

Use Built-in Features of Instagram:

Luckily, Instagram offers many features that can help users in growing their pages. For example, you can share your content with a vast amount of audience with IG Reels. Moreover, you can also use Insta Analytics to track your progress. Before working on Insta, learn about Instagram and its features.