Whenever you purchase a new iPhone 11, you may find your iOS device locked to a particular network provider that you don't like. In such a situation, you'll have to ditch the phone carrier before you can make a switch to other carrier's networks.
Anyway, you don't have to contact your wireless provider before doing so. Because after reading through the content of this page, you'll have the absolute flexibility to change your wireless service to any local SIM card anytime, anywhere.
Part 1. How to Unlock Your iPhone with A Different Carrier
To begin the unlocking process, you'll first reach out for your iPhone 11 IMEI number in the settings app. So follow the steps to view your IMEI digits.
Step 1: Open the Settings app on your iPhone 11 and tap on General.
Step 2: Tap About in the General pane to view your iPhone IMEI number.
However, carriers like T-mobile and AT&T allow you to dial *#06# to view the IMEI digits on your phone's screen.
Since you've recognized your IMEI digits, it's time to unlock your iPhone. But remember that each network carrier has different standards for who can unlock their mobile phone. Thus, if you're sure your iPhone is qualified to be unlocked, follow the guidelines explained below based on different wireless network providers.
Part 2. iPhone 11 T-mobile
If you want to unlock your iPhone 11 T-mobile, your phone's condition must attain some specific standards, that is-
iPhone must be a T-mobile device.
You must have a good T-mobile account attributed to your iOS device.
iPhone is not reported as locked, blocked, or stolen to T-mobile.
iOS device unlock code has not been requested up to twice from T-mobile this year.
For a postpaid account, your iPhone needs to be active on the T-mobile network for forty days, while the iPhone on prepaid accounts must be active for one year on T-mobile.
However, if you shopped your iPhone 11 on an installment plan, you're required to have made a complete payment for the device. Hence, the real fix to unlock your iPhone at T-mobile is by contacting their customer service.
Part 3. iPhone 11 AT&T
AT&T has made the process of checking whether your iPhone is locked or unlocked easy, but you'll need your iOS device IMEI number(dial *#606# to access IMEI Digits). By the way, your mobile device must be in good terms with the conditions below before you can unlock your iPhone.
You've paid full payment for your phone.
iPhone is not reported as stolen or lost.
AT&T account isn't owing prior balance.
iPhone must have been active for a minimum of 60 days, but if the iPhone is on AT&T's prepaid service, it has to be active for six months.
To unlock your iPhone at AT&T, you'll need to visit AT&T mobile device unlock webpage to request an unlock for your phone. This time, you'll drop your phone number, device IMEI digits, and AT&T account details. Then After that, you will get an e-mail with instructions from AT&T.
Part 4. iPhone 11 Sprint
Sprint iPhone unlocking criteria varies depending on your plan (postpaid/prepaid). Thus, if your iPhone is on Sprint's postpaid service, you must meet the following criteria.
iPhone SIM can be unlocked
iPhone has been active on Sprint's service for a minimum of fifty days.
You've paid the complete payment for your iPhone.
Your iPhone has not been reported as lost or stolen to Sprint.
Sprint account is of good condition.
If you're a prepaid customer on Sprint your iPhone must have been active for a minimum of 12 months with no reports of being stolen or lost. Nevertheless, if you've got a SIM that can be unlocked, Sprint said that- ' All devices launched after February 2015, will be unlocked automatically for postpaid phones as soon as they become qualified'. Contrarily, you'll need to call their customer care.
Sprint's Customer Care:
Postpaid customers- 888-211-4727
Prepaid customers- 855-639-4644.
Part 5. iPhone 11 Verizon
Fortunately, Verizon has the simplest procedure to unlock your iPhone 11. Verizon gave an announcement as of July 2019 saying- 'Any device purchased from Verizon is locked for sixty days, but after this period, Verizon will automatically block your iPhone instantly'. This criterion is imposed on both postpaid and prepaid customers.
Part 6. Transfer with Wondershare Uniconverter
After unlocking your iPhone, if you've got amazing videos you want to watch on your iPhone 11 or you need to transfer some audio files, Wondershare UniConverter is the perfect tool for you to transfer those files conveniently.
Unlike using the USB connectivity method, you can easily transfer your videos and audios to your iPhone for free within a blink of an eye.
Here's how to transfer videos or audio files to your iOS device efficiently.
Step 1: Get to The transfer box
Launch the Wondershare UniConverter app on your Mac/Windows computer, click on the Toolbox at the bottom left side of your screen, and select Transfer.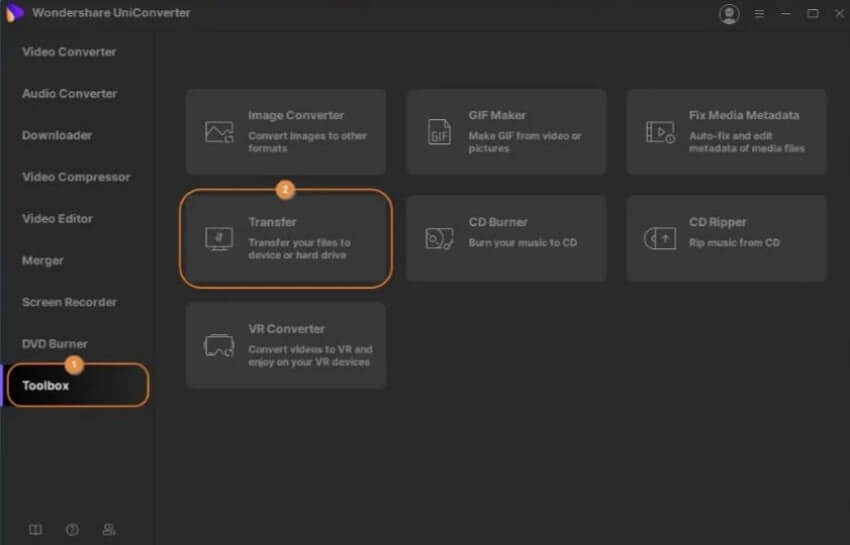 Step 2: Connect your iOS device
Using your iPhone USB cable, connect your device to the computer and tap on Trust on your phone when you're asked to do so. After that, enter your iPhone Password to verify the trust between the computer and your device.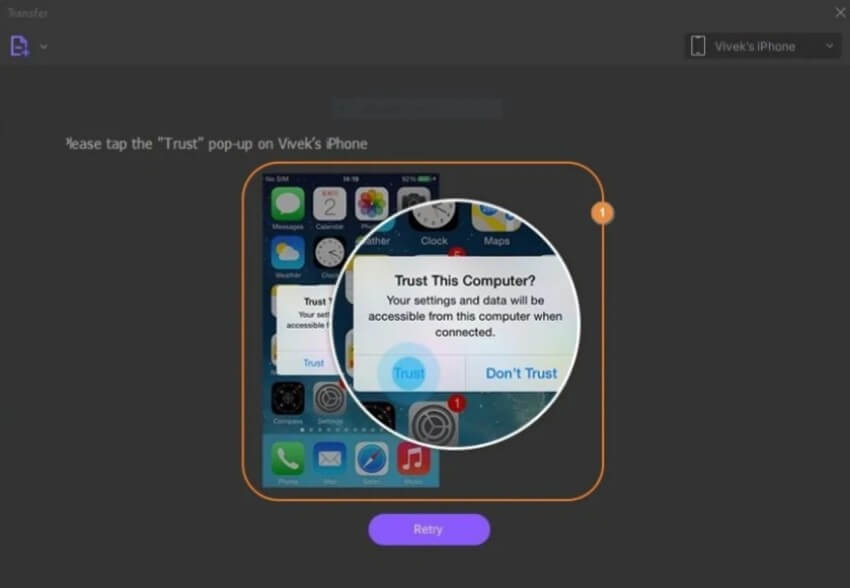 Step 3: Import files to the UniConverter app
At the top left corner of the Transfer box page, click on the Add files icon. Then, choose Add Folder or Add Files to import entire videos and audio files.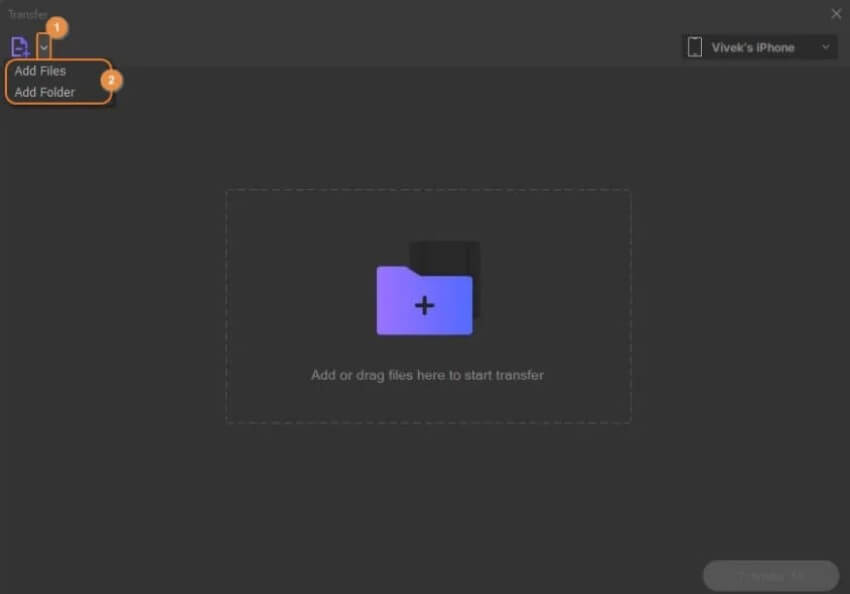 Summary
Everyone wants freedom when using their iPhone, but its always a dilemma to see you've purchased an iOS device locked to a particular wireless provider. As a result, I've covered all possible ways to unlock your device quickly.
Also, if you decide to transfer your important videos and audio files to your iPhone, Wondershare UniConverter software can help you execute the process in a jiffy.
Wondershare UniConverter
Directly convert videos to MP4, AVI, MKV, and other 1,000 formats without quality loss at 30X faster speed.
Convert videos to devices such as iPhone, iPad, iPod, and Android phones directly.
Edit videos with advanced video editing functions, like trimming, cropping, adding watermarks, subtitles, etc.
Download/record videos from YouTube and other 10,000+ video sharing sites.
Burn videos to DVD or Blu-ray disc to play with your DVD player.
Support additional functions like Video Compress, VR Converter, GIF Maker, Fix Video Metadata, etc.