iPhone is one of the most popular mobile phone brands, just behind Android. Not only is this phone classy, but it also comes with a top-class camera system to help you take amazing photos and videos. However, sometimes you may need to add music to video on iPhone. In that case, how do you go about it? Fret not because this article will introduce you to some simple iPhone add music to video methods. Let's learn!
Part 1. Best music video editor for iOS/Android/PC/Mac [Recommended]
Let's begin this listicle by discussing the best app to add music to video on computers and mobile devices – Media.io. It's a free, open-source app that you don't need to register or pay anything to use. The UI is straightforward to navigate and boasts support for 1000+ file formats. With it, users can upload audio and video formats like MP3, MP4, MOV, M4A, FLV, FLAC, and so on. After adding your video file, you can upload background music and customize it by trimming and adjusting the volume level. Users can also rearrange the video sections to create a new video clip. Moreover, you can merge, compress, crop, trim, and convert videos on the powerful video editor.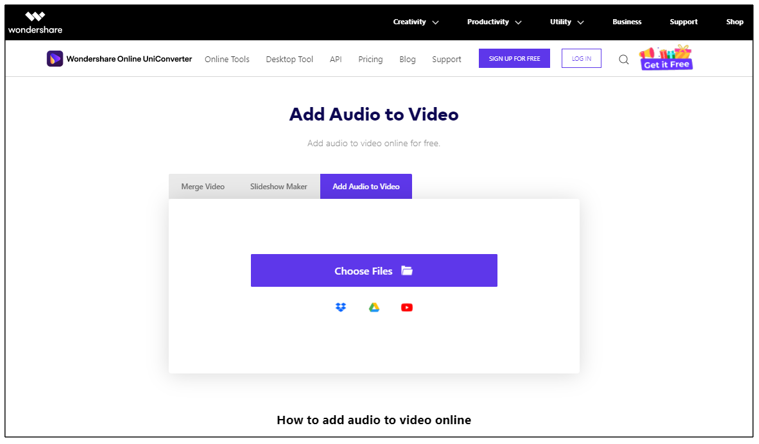 Key features:
Free, open-source app with affordable premium plans.
It supports 1000+ file formats.
Edits the uploaded background music by trimming and adjusting volume.
It exports the edited video to most standard video file formats.
Intuitive video editor for merging, cropping, cutting, flipping, rotating, etc.
Offers free 2GB cloud storage to continue creating anywhere.
It's the best method to add music to video on iPhone, iPad, macOS, Windows, and Android.
Below is the step-by-step process to add music over video on iPhone using Media.io:
Step 1: Open the Add Audio to Video function.
Visit the website using your favorite iPhone web browser. While on the website, click Online Tools and then choose the Add Audio to Video tool. It will launch immediately.
Step 2: Add your video file.
Next, click Choose Files to browse your local storage and upload a video file to edit. Remember, you can also add files directly from YouTube, Dropbox, or Google Drive by pasting the video URL. Wait for a while for your video to finish uploading.
Step 3: Add your audio and edit it.
After loading a video file successfully, navigate to the right pane and click Add Audio to open your local storage and upload your music file. Again, wait for a while for the music track to finish uploading.
Then, click the Trim icon to start resizing and cutting your music file. You'll do this by dragging the trimming handles or manually inputting the start and stop time. After that, adjust the volume of your video and the uploaded music file.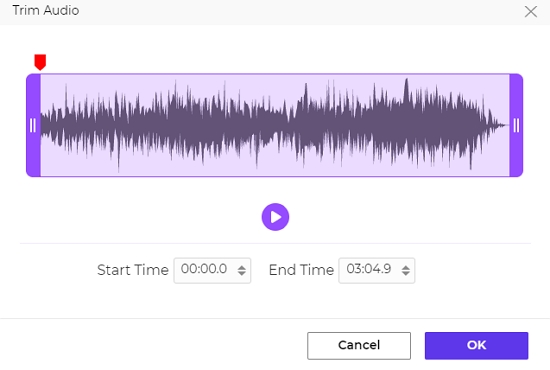 Step 4: Choose a target format and merge.
Now open the Output format menu and select your preferred destination format. Next, click play to preview your video and make changes where necessary. Finally, press Merge if everything is clean and polished. That is how to add music to video on iPhone quickly and easily.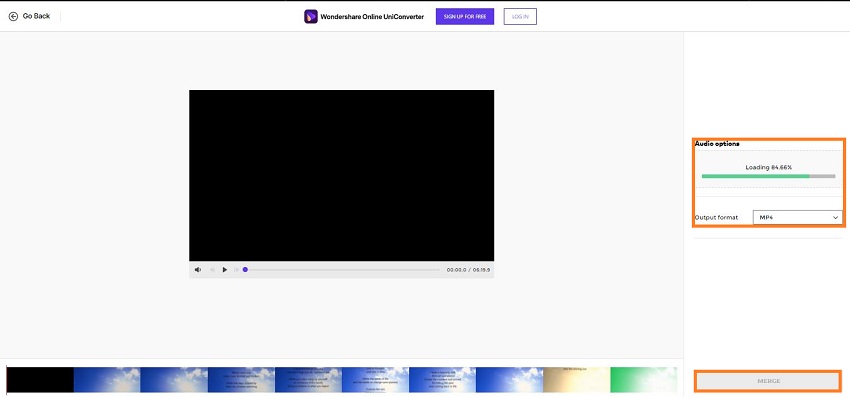 Part 2. Top 9 apps to add music to video (iOS & Android) in 2021
You can also install one of these dedicated apps on your iPhone and add music to your video offline:
FilmoraGo is another Wondeershare product for offering video/audio editing solutions on iOS and Android. You can get this mobile app for free and access 800+ royalty-free music to download and add to your video. But that's just the obvious part of it. FilmoraGo features a powerful video editor for trimming, cutting, cropping, and merging videos. It also comes with a music recorder with 100+ music styles, including healing, rhythmic, quiet, etc. Plus, paid users can export videos with zero watermarks.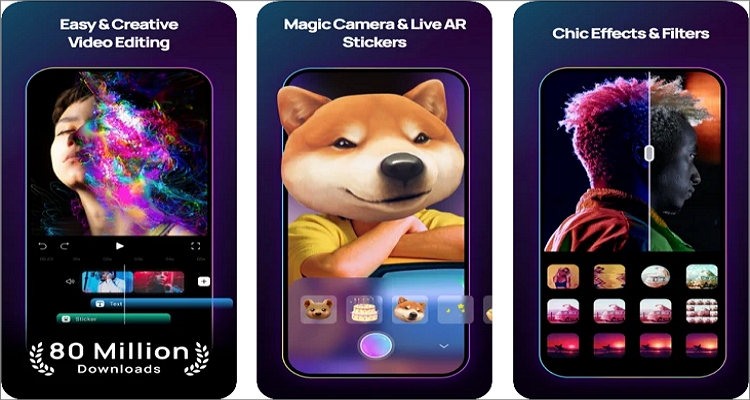 Pros
Hundreds of royalty-free music to download.
Intuitive and feature-rich video editor.
Cons
Exports videos with watermarks.
Splice is another downloadable mobile app to add audio to video on iPhone, iPad, or Android. As expected, installing the app is totally free, although it features some in-app purchases. Its powerful editor allows users to trim, cut, and crop videos and images in seconds. Users can also refine their clips by applying color effects, background music, captions, filters, and more. And of course, Splice offers a music library with a wide variety of sound effects and music tracks.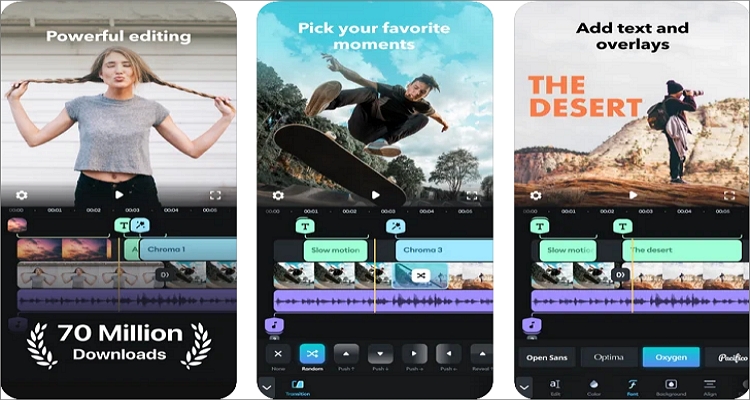 Pros
Extensive music library.
Powerful video editor.
Cons
It doesn't support 4K outputs.
The fourth method on how to add music to a video on your iPhone is Clipper. With Clipper, you can create stunning movie clips with a single tap. The instant video editor lets users arrange video clips and customize them with fun effects and background music. Like most apps here, Clipper grants its users access to its music library packed with royalty-free music tracks. And, you can directly share your creatives to Twitter, Facebook, or email.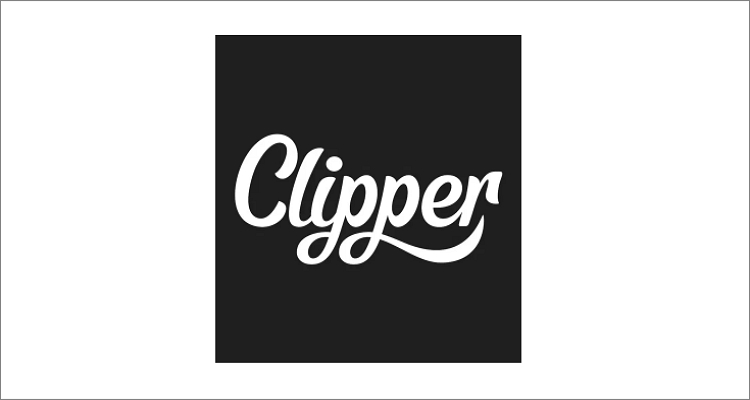 Pros
Free access to royalty-free music tracks.
Directly export videos online.
Cons
Can make do with more transition effects.
If getting an app with multiple video effects is your primary goal, consider VivaVideo. With this Android and iOS app, you'll enjoy a simple platform to customize your video with effects like glitch and transition. You can also add a blurred background to your photo or video, which is perfect if you plan to share it on social media. Meanwhile, users can add music to videos and adjust the volume level perfectly. Additionally, users can record their own voices and add them to a video file. Plus, you can apply texts and subtitles to your video.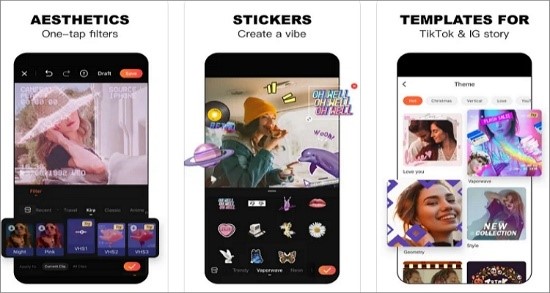 Pros
Compatible with Android and iOS.
Feature-laden editing platform.
Cons
It has pesky push notifications.
Giving VivaVideo and the rest a run for their money is Magisto Video Editor, one of the most popular online video creation apps. Magisto allows Android and iOS users to create movies and photo collages in minutes. The platform is stylish and features an editor for cutting, applying effects, fun filters, and so on. Unlike most on the list, Magisto users get hundreds of beautiful ready-made video templates to start creating right away. However, free users will have to live with the Magisto watermark.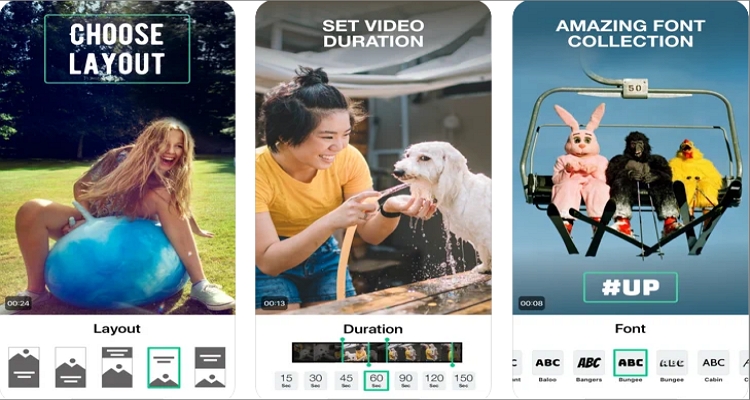 Pros
Hundreds of customizable video effects.
It offers free cloud storage for premium users.
Cons
Magisto watermarks for free users.
If you're an iPhone, iPad, or Mac user, you don't want to miss a chance to use this free app. iMovie is an open-source multimedia player and video/audio editor for Apple users. It boasts a streamlined design for creating Hollywood-style movies in a flash. To make that happen, iMovie comes with up to 14 trailer templates designed by renowned movie producers. Also, you'll choose from eight unique themes with matching transitions, titles, and songs. Moreover, it offers 80+ soundtracks that you can edit to fit your movie length.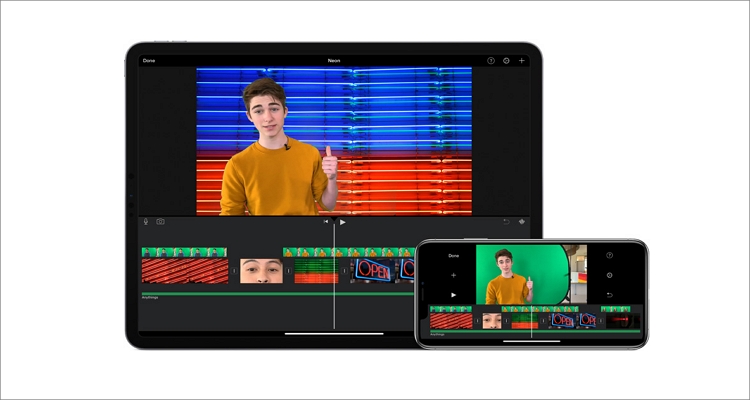 Pros
Free for Apple users.
80+ free music tracks.
Cons
It has a steep learning curve.
Not many apps can get a rating of 4.8 stars on App Store. Well, KineMaster is one of those apps. That's primarily because this app has a unique blend of unmatched simplicity and powerful video editing and creation tools. At KineMaster, you'll get tools for cutting, cropping, stitching, and merging videos. You can also customize your video with engaging effects, stickers, texts, and background music. In addition, users can download 2000+ videos, audio, images, stickers, transitions, etc. What's more, KineMaster can export 4K videos at 30 frames per second.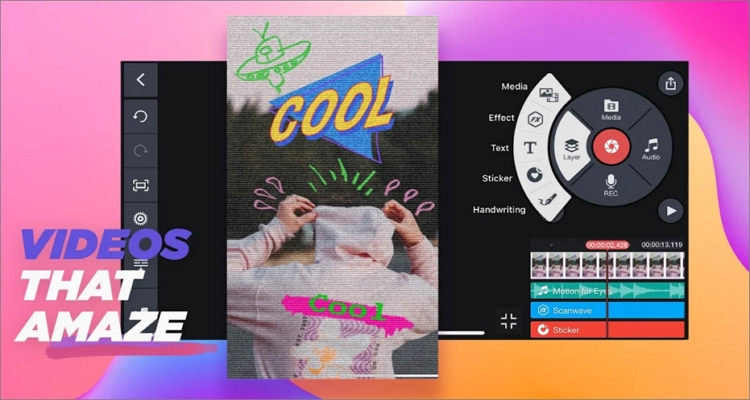 Pros
High-quality 4K exports.
2000+ free downloads.
Cons
Slow video export process.
Last but not least, use this powerful video and photo editor to express your creativity on your iPhone or iPad. CapCut features professional video editing capabilities for cutting, merging, rearranging, and adjusting the video speed. You can also customize your video with voiceovers, sound effects, and music tracks to make it more engaging and entertaining. Furthermore, users can combine two videos with smooth transition effects.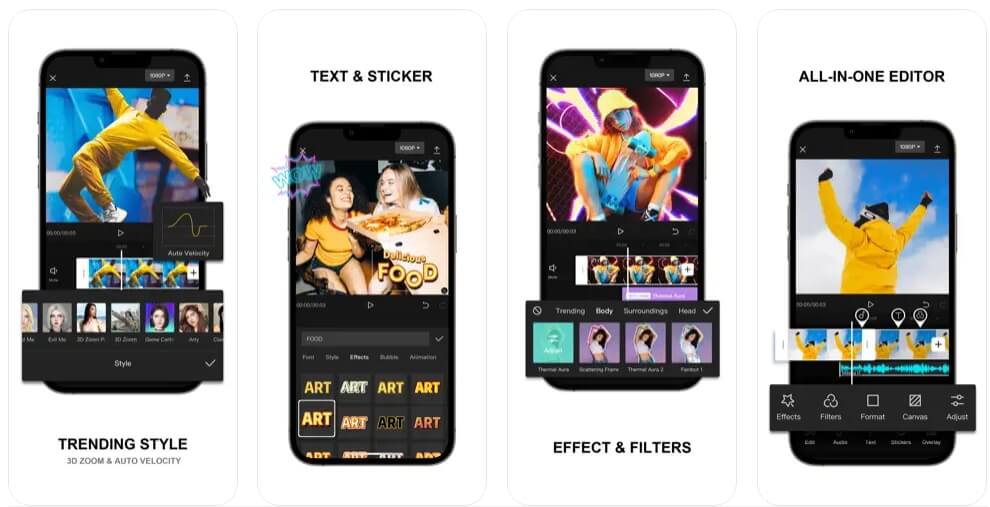 Pros
It supports 4K outputs at 60 frames per second.
Directly share videos on social media apps.
Cons
Slow video saving process.
Still not impressed? Try Video Star. Here, you'll enjoy creating fantastic video clips, thanks to the hundreds of fun effects, transitions, and filters. Sadly, you'll need to upgrade to the premium plan to unlock Video Star's advanced features. And they don't come cheap, either, because you'll have to pay $4.99/month. In short, you can find better options on the list above.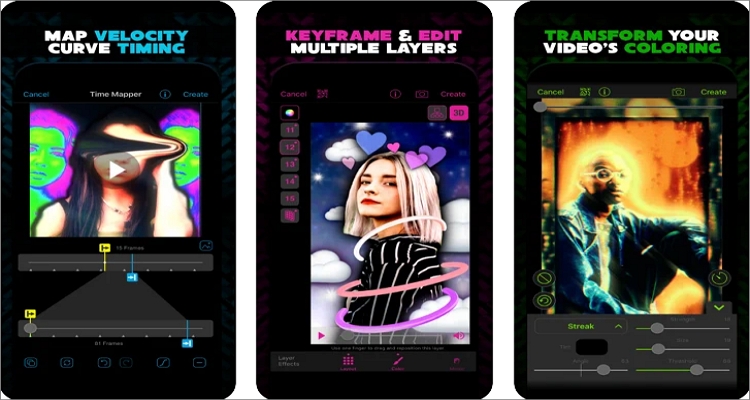 Pros
Simple to use.
It offers hundreds of fun effects and filters.
Cons
Expensive subscription plans.
Part 3. Conclusion
These are the perfect ways on how to add music to a clip on iPhone or Android. If you're running on a tight budget, go for something free like iMovie, although it's not best for green hands. You can also look at KineMaster, although the video processing speed is low. But if everything else fails, stick to Media.io and edit your media files anywhere, on any device. Enjoy!